Argentina gambling industry tycoon closes Miami casino for a year
Wednesday, August 20th 2014 - 10:06 UTC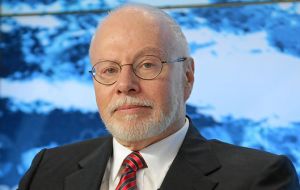 Argentine gambling industry tycoon Cristobal Lopez and who has been targeted by Paul Singer from Elliott Management in his hunt for assets connected to Argentine leaders, has closed for 'a year' a casino he owns in Florida and which he only opened last February.
Dania casino & Jai Alai in Miami was inaugurated by Lopez and many stars from the Argentine jet set in a display of money and glamour, but the latest decision means 300 jobs will be lost, according to El Nuevo Herald.
According to investors in Miami, the twelve month closure is the result of the company's decision to renovate the whole gambling complex, an operation that will demand 50 million dollars.
Allegedly Dania Casino had the lowest revenue and profits of all Florida operating casinos and was even fined 400.000 dollars for not complying with local taxes, apparently because of a 'software failure'.
"We are not closing because of money problems" the legal representative of the casino in Tallahassee, John Lockwood is quoted by the Miami Herald.
"We're trying to improve our investment in the property. This has nothing to do with the performance of the company", added Lockwood.
The Lopez casino in Miami demanded an initial investment of 85 million dollars and is equipped with 12 poker tables and 550 slot machines.