Citi tells Griesa its banking license in Argentina is at risk because of the 'holdouts case'
Wednesday, August 20th 2014 - 10:00 UTC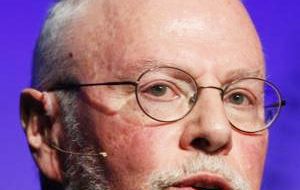 Citigroup has told the US appeals court overseeing the dispute between Argentina and hedge funds refusing to accept terms of the country's debt restructuring that its Argentine banking license may be at risk as a result of the standoff.
That is because under orders from US District Judge Thomas Griesa, Citibank Argentina is barred from distributing payments it will receive from Argentina to holders of a class of restructured bonds that are governed under Argentine law. Meanwhile, the Argentine government has demanded that the bank honor its obligations under local law.
Citi expects to receive about 5 dollars million from Argentina ahead of its next coupon payment deadline of Sept. 30.
Argentina, whose appeal to the US Supreme Court stalled in June when the high court refused to take the case, has flouted orders by Griesa that it may not pay creditors who agreed to the restructuring until it pays the hedge funds the full face value of the bonds they hold. In June it deposited a 539 million payment to those bondholders with its trustee, Bank of New York Mellon.
"It is increasingly apparent that the mandatory payment injunctions directed to the republic cannot be enforced," Citigroup said in a court filing late Monday, adding that the Citibank injunction could lead to the loss of its banking license in Argentina and its takeover by the republic.
Argentina accounts for a small part of Citigroup's business. Its exposure to the country at the end of June from securities and from loans, including those to businesses and consumers, was only 2.7 billion compared with 1.9 trillion in total assets worldwide, according to Citigroup's most recently quarterly filing with the US Securities and Exchange Commission.
Meanwhile, the New York Post reported on Tuesday that Paul Singer, head of Elliott Management, one of the main holdout creditors in the case, intends to widen his hunt for assets connected to Argentina's leaders.
Last week, Elliott won a ruling from a US magistrate in Nevada allowing him to push ahead with subpoenas to 123 companies based in the state that have ties to associates of the family of Argentine President Cristina Fernández.
The Post, citing an unnamed source "familiar with Singer's thinking," said he intends to use the ruling to issue subpoenas to at least two companies controlled by business tycoon Cristobal Lopez.
One of the subpoena targets will be Centenary International, which the Post described as a shell company listed as a penny stock on the US over-the-counter market.
The paper said that Centenary, while it has no operations and reported a loss of about 1 million dollars last year, recently signed a 10-year lease for 4,000 square feet of office space near New York's Museum of Modern Art at a cost of 34,333 dollars a month.