Brazil will give exporters 3% tax refunds to help struggling businesses
Tuesday, September 30th 2014 - 04:55 UTC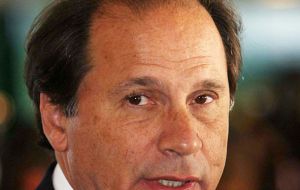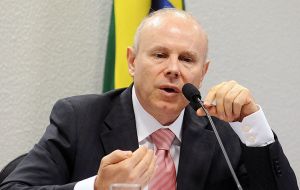 The Brazilian government will offer tax rebates for exporters beginning in October, Finance Minister Guido Mantega said on Monday, in the latest measure to help struggling businesses just days ahead of a presidential election.
After meeting with industrial leaders, Mantega said that the tax refund equivalent to 3% of a manufacturer's exports will be available three months earlier than first announced. The government had originally planned to raise that refund to 3% in 2015 from the current 0.3% of exports.
The president of the powerful Federation of Industries from the State of Sao Paulo, (FIESP), Benjamin Steinbruch said that manufacturers had requested support from government and shares Mantega's forecast that the Brazilian economy will begin recovering in 2015 or even earlier next December.
During the meeting Mantega said that current international turbulences are mainly responsible for Brazil's difficulties such as a weaker currency and fall in the stock market, although he also admitted "domestic speculation" related to Sunday's presidential election.
"There is international volatility" Mantega told the FIESP and it is linked to speculation as to when the US Federal Reserve will beginning raising interest rates.
But "some market players are using the electoral issue to edge the market, to speculate, but it's not that big deal. If you look at the big pictures, it's limited", added Mantega who will be stepping down from the ministry whether Dilma wins or loses.
Nevertheless he insisted that recovery of both the Brazilian currency and the market will be quick once the election volatility is over, besides the fact that Brazil has "sufficient liquidity to face these movements".
"The second half of the year will be better and we hope that the situation improves considerably next year", Mantega pointed out.
Last week Brazil announced it was withdrawing 3.5 billion Reais (1.45 billion dollars) from the sovereign fund to cover spending. The primary surplus, which excludes interest payments, was 1.22% of GDP in the year through July, compared with the 1.9% target.
"The sovereign fund is a primary savings account we created in 2008 and is perfectly usable," Mantega told reporters at the time. "Nothing is more legitimate than using that fund to cover part of expenses."