Uruguay's fiscal deficit 'relatively' stable at 3.3% of GDP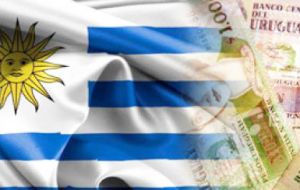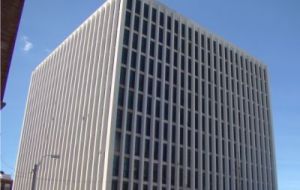 Uruguay's fiscal deficit in the twelve months to August was equivalent to 3.3% of GDP, or 1.725bn dollars according to the latest release from the Economy and Finance ministry. However the primary deficit (before debt payments) was 202 million dollars or 0.39% of GDP.
The release argued that the relative stability of the budget deficit level, 3.3% of GDP can be explained because of lower revenue but also lesser outlays. Revenue of the non financial public sector adds up to 29.9% of GDP in the last twelve months to August, with a slight fall of 0.1% of GDP compared to the previous time span to July.
Central government revenue was down 0.2% of GDP compared to July reflecting a fall in the tax office, DGI, revenue as well as from other sources on income.
The tax office, DGI, revenue was down 0.1% of GDP, which accounts for lesser income both from the government and private sectors. The drop in other sources is mainly because Uruguay's power company, (a government monopoly) UTE, has deposited less funds in the Power Stabilization Fund compared to a year ago.
Likewise outlays from the non financial Public Sector were down 0.2% of GDP compared to the twelve months to July and stand at 30.3% of GDP thus reflecting the reduction in public works investments and a drop in oil stocks of Uruguay's fuel and refining monopoly company Ancap.
Interest payments on foreign debt remained stable at 2.8% of GDP to August.
However in the twelve months to August Uruguay's government corporations (fuel, power, water and sewage, communications, insurance, ports, etc) accumulated losses equivalent to 405 million dollars in the twelve months to August, and in the first eight months of this year, 238 million dollars.
In related news a Central bank release shows that Uruguay's public sector net debt is equivalent to 22.5% of GDP, with a 2% drop in the last twelve months.
On the other hand the gross debt of the public sector climbed 4.5% in the second quarter of this year, compared to the first quarter and now stands at 34.685bn dollars equivalent to 65% of GDP. This represents a 12.1% increase over the same period in 2013. As to the structure of the sovereign debt, 57.5% is in Uruguayan pesos while 39.5% in US dollars and 35 in other currencies.