Argentine economic activity slumps 1.2% in August reveal official stats
Friday, October 24th 2014 - 06:38 UTC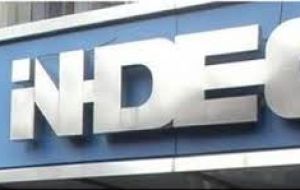 Argentina's economic activity index slumped 1.2% in August compared with the same month a year earlier, official data showed on Thursday, underscoring a slowdown in Latin America's third-largest economy.
The monthly EMAE economic activity index, which is a close proxy for gross domestic product also showed that activity declined 0.9% in August respect of July, according to data from the official stats office, Indec.
Argentina said last month its economy pulled out of recession in the second quarter, but this raised doubts over the reliability of data as the government battles to ease the impact of its sovereign debt default.
For many economic analysts, the main reason for the drop in August are the restrictions on foreign currency, which have caused serious problems in purchasing necessary parts and other inputs for industry from overseas.
The Argentine economy expanded 0.9% in the first two months of 2014, but in March activity fell by the same amount, followed by negative figures in April (0.5%) and May (0.2%).
Indicators showed activity picked up in June and July by 0.7% and 0.1% respectively, before the fall in August, which is the largest inter-annual drop since July 2009. A change in Indec measuring methodology at the start of the current year, however, means this is not an exact comparison.
In related news the Economy ministry on Thursday said Argentina sold 983 million dollars in new two-year, dollar-linked bonds.
The new bond, denominated in U.S. dollars and paid in the local peso currency, would have an annual coupon of 1.75% and paid at the country's official exchange rate.
The issue comes at a difficult time for Argentina since the Cristina Fernandez government was declared on technical defaulted in July after spurning a U.S. court decision ordering full repayment to "holdout" hedge funds that declined to participate in a pair of restructurings (2005 and 2010) that followed Argentina's 2002 debt crisis.
Investors who exchanged bonds in 2005 and 2010 were paid less than 30 cents on the dollar.
Inflation is expected by private economists to end this year at about 40%, one of the highest rates in the world, while bureaucratic and discouraging currency and trade controls weigh on economic activity.