Chinese relief for Argentina: central banks activate currency-swap
Friday, October 31st 2014 - 08:08 UTC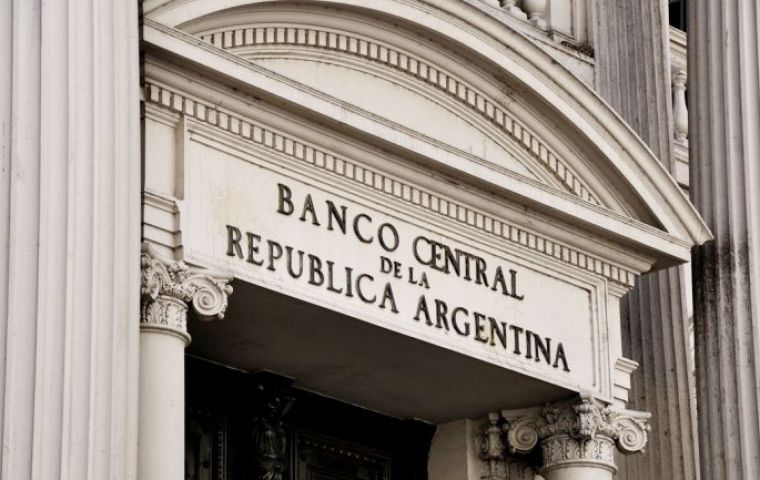 The central banks of Argentina and China on Thursday activated a bilateral currency-swap agreement, which meant that the Argentine central bank received an initial tranche of Yuan equivalent to 814 million dollars.
The Central Bank of Argentina said in a statement that the People's Bank of China authorized that first installment in keeping with an agreement signed in July by the two monetary authorities.
"This instrument will help stabilize bilateral trade balances. At the same time, this Central Bank has authorized an equivalent amount in pesos in favor of the People's Bank of China," the statement added.
The Central Bank of Argentina said the Yuan "is on a path to becoming one of the major global reserve currencies."
Yuan "can be freely converted into dollars, Euros, or any other reserve currency" in Hong Kong, London or Singapore, the monetary authority noted.
As part of the three-year agreement, aimed at boosting Argentina's dwindling foreign-currency reserves, the country's central bank may request additional swaps up to a maximum of 11 billion dollars, "which represent support for the implementation of its financial, exchange-rate and monetary policies."
In 2009, Argentina and China signed a similar three-year agreement for currency swaps of up to 10.2 billion dollars.
The bilateral currency swap deal was signed for a total amount of 11 billion dollars, to give "stability" to Argentina's international reserves, Argentina's Cabinet Chief Jorge Capitanich said in his daily press conference.