Stats bash Roussef: Brazil lost jobs in October for the first time since 1999
Saturday, November 15th 2014 - 08:04 UTC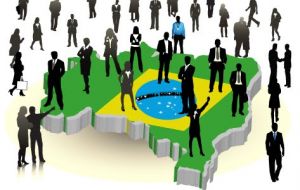 Brazil lost jobs in October for the first time in at least 15 years, revealing the delicate state of the economy ahead of potential tax hikes and government austerity. Labor Ministry data showed on Friday that Latin America's largest economy unexpectedly trimmed 30,283 net payroll jobs in the tenth month of the year, the worst reading for the month since the data series began in 1999.
The numbers point to a likely increase in the jobless rate, a potential blow to newly re-elected President Dilma Rousseff, who has pledged to shore up government finances and stem inflation without increasing unemployment.
The October job losses were widespread, but more common among builders and manufacturers. Retailers did not pick up the slack despite preparations for the holiday shopping season, hiring about half as many people as in the same month a year earlier.
Labor Minister Manoel Dias blamed the October election for the surprisingly weak numbers, suggesting companies might have put off hiring plans as they waited to see who would win the country's tightest presidential race in decades.
"We expect better results in November as we have news of many new building contracts and extensive hiring in construction," the minister said in an emailed statement.
But economists say Brazil is facing years of weak growth and have called for steep budget cuts, along with hikes in taxes and interest rates in order to prevent the government's debt load from rising further.
International credit ratings agencies have warned of a potential downgrade next year, which could reduce capital inflows.
Many of Brazil's homebuilders, carmakers and retailers have already been trimming jobs since earlier this year to reduce costs and protect profits, but they have been careful to avoid mass layoffs.
Latin America's largest economy was expected to have added 56,000 payroll jobs in October, according to the median forecast of five economists. Brazil added 123,785 jobs in September.
Brazil's economy has added 912,287 jobs from January to October, mostly unskilled, low-paid posts in services companies, the sector which has expanded most.