Rousseff expected to announce proven fiscal hawk as Finance minister
Saturday, November 22nd 2014 - 06:07 UTC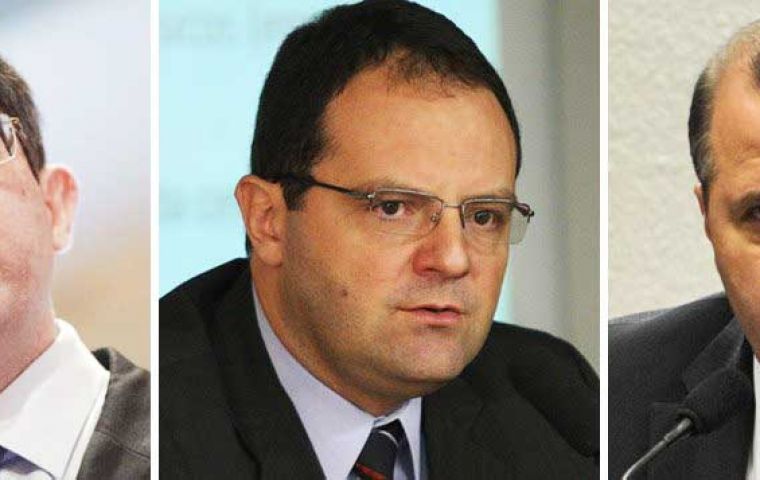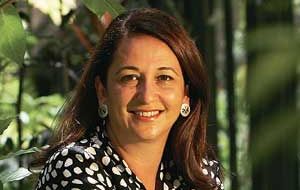 Brazilian president Dilma Rousseff already has the names for crucial posts in her new government, but they will not be announced until next Wednesday according to reports in Sao Paulo and Rio do Janeiro newspapers based on Planalto sources. But the names were sufficient to make the Sao Paulo stock exchange surge 5% on Friday.
According to those reports banker Joaquim Levy, will be the new Finance Minister, replacing Guido Mantega; a former Finance minister and currently a professor at the prestigious Brazilian foundation Getulio Vargas Nelson Brabosa, will be Planning minister, while Alexander Tombini will continue as chair of the Central Bank.
Levy is head of the asset management arm of Brazil's second largest private bank Bradesco and a former government treasury secretary. Apparently he has the OK from his boss at Bradesco, CEO Luiz Trabuco, reportedly the first ministerial choice but who turned down the invitation.
The University of Chicago-trained economist is a proven fiscal hawk who helped Brazil obtain its investment grade rating while he was treasury chief between 2003 and 2006 by checking spending and overhauling its debt structure. He is considered a 'darling boy' for orthodox economists and many investors who are demanding hefty budget cuts to restore balance to the budget and confidence in the Brazilian economy.
Current Finance Minister Mantega, whose credibility waned in recent years as his often-rosy forecasts failed to prove accurate, is leaving when Rousseff's second term starts on January first. However some doubts remain since Rousseff, a trained economist and with a bossy character, during Mantega's time liked to make most decisions.
But the Petrobras multi-billion contracts' scandal and the possibility of another recession next year if tough measures are not adopted could give predominance to Levy and Tombini, who are tough on combating inflation.
Levy "is a fiscal conservative and that will surely create some tensions in the party," a senior ruling party lawmaker said on Friday, without confirming the appointment. "But (Rousseff's) message is clear as day; her government will turn toward orthodoxy to rescue the economy," the lawmaker said.
Aides said Rousseff delayed the decision for weeks as she was torn between a market-friendly pick like Levy and someone who would represent a more status-quo approach. But they said the scandal at Petrobras, plus strong urging from her predecessor and political mentor Lula da Silva, convinced her to opt for a market-friendly name.
Levy, who worked as an IMF researcher, knows Brazil's fiscal policy like few others and implemented from the Treasury the tough policies of former minister Antonio Palocci during the first mandate of Lula da Silva, 2002/2006.
Analysts believe he will push for more transparency in public accounts and more credible, multi-year fiscal targets to raise the government's savings and help the central bank battle above-target inflation.
Since Rousseff took office in 2011 the Brazilian economy has grown an average of less than 2% per year and is expected to barely expand this year and next. That is a far cry from the better than 4% annual growth rates of the previous decade.
Other names include Senator Armando Monteiro as Development, Industry and Foreign Trade minister, and Carlos Hamilton with a long career in the central bank as Secretary of the Treasury, all of them with an orthodox approach to economics.
Equally significant, Senator Katia Abreu and also president of the National Agriculture Confederation, the farmers' strongest lobby has been invited to become the next Minister of Agriculture.
According to the Brazilian media, names will not be announced until next week because the government is waiting for Congress to approve a bill lowering the primary deficit target and must present 2015 budget estimates.