Russian ruble suffers its biggest one day skid since 1998
Wednesday, December 3rd 2014 - 09:25 UTC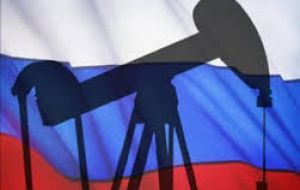 The Russian ruble suffered on Tuesday its biggest one-day decline since 1998 as oil prices continued to fall on Monday, escalating fears about the Russian economy. The currency slid almost 9% against the dollar before rallying after suspected central bank intervention.
Russia is heavily dependent on revenues from oil exports, making its currency vulnerable to falling prices. Brent crude hit $67.53 a barrel, the lowest it has been since October 2009, before regaining some ground.
It was just above 70 in late trading on Monday, while US crude was at 66.34 a barrel, having hit an intraday low of 63.72 - the lowest since July 2009.
Russia is the world's second-largest oil exporter, with oil and gas accounting for 70% of its exports and half of government revenues.
Oil prices have fallen by more than a third since the summer, while the ruble is down nearly 40% against the dollar since January.
The economy has also been hit by western sanctions imposed on Russia in retaliation for its annexation of Crimea, and support for separatists in parts of eastern Ukraine.
The currency regained some ground to be at 52 rubles against the dollar and 64 against the Euro, still down some 4% for the day at the end of the main trading session in Moscow.
Traders said the afternoon rally pointed to intervention by Russia's central bank, which declined to comment. The central bank has not intervened in the foreign exchange market since 10 November, saying it would do so only if it considered the ruble's fall a threat to financial stability.
Ksenia Yudayeva, deputy chairman of the central bank, tried to reassure traders by saying there was sufficient liquidity in currency markets and that the bank had prepared new economic forecasts based on a price of $60 a barrel.
The latest falls in the oil price follows Opec's decision last week not to cut output and leave its production target at 30 million barrels a day.
Saudi Arabia, the cartel's biggest producer, said on Monday that it was content with the decision to maintain output despite a supply glut and plunging prices.