Brazilian economy remains flat with similar forecast for 2015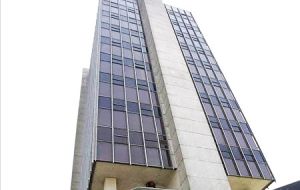 Brazil's economy contracted 0.26% in October, ending a three-month growth streak and coming in below analysts' expectations of a 0.30% expansion, reported the Central Bank.
The figures come from the Central Bank's Index of Economic Activity, or IBC-Br, which is used as a preview of the gross domestic product (GDP) number, which is released quarterly, but this indicator is not as broad and tends to overestimate economic growth on the upside.
Brazil's GDP grew by 0.26%, in September, the Central Bank said.
The economy contracted by 0.86% in October, compared to October 2013.
The IBC-Br index fell by 0.09% in the January-October period, but it grew by 0.26% in the past 12 months.
The private sector analysts surveyed by the Central Bank on a weekly basis, meanwhile, cut their growth forecasts for this year and next year.
Analysts lowered their 2014 growth forecast for Brazil's economy to 0.16% from 0.18% last week, while the estimate for next year was trimmed from 0.73% to 0.69%.
The GDP growth estimates were included in the Boletin Focus, a weekly Central Bank survey of analysts from about 100 private financial institutions on the state of the national economy.
Analysts maintained their inflation forecasts for this year and for 2015.
The analysts surveyed for the Boletin Focus expect the country to end 2014 with an inflation rate of 6.38% and for prices to rise 6.5% in 2015. The government has an inflation target of 4.5% for this year, with a 2% band that allows a top-end rate of 6.5%. Last year Brazil ended with an inflation of 5.91%.