Power cuts hit Buenos Aires as temperature rises
Saturday, December 20th 2014 - 06:33 UTC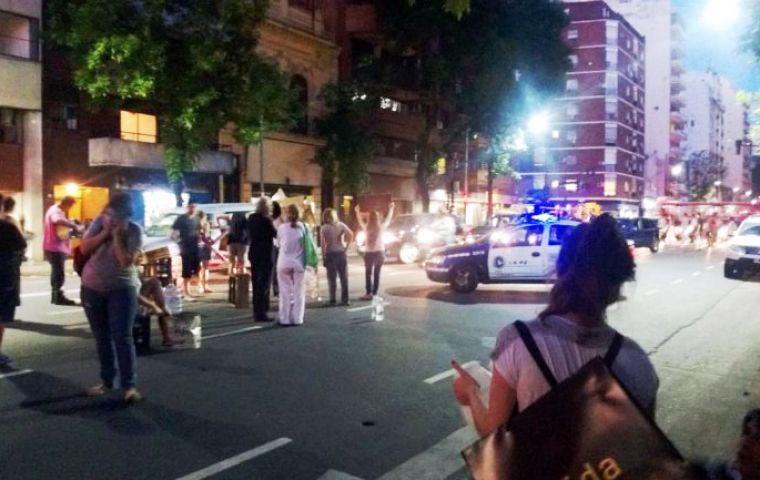 Sweltering heat props up use of air conditioning. 'Specific failures' along the distribution line spark street, social media protests
TWO days before the official commencement of summer, Buenos Aires and the Greater Buenos Aires area were heavily affected Friday by power cuts which lasted from a few minutes to over a day or two in some cases, as high temperatures propped up the use of air conditioning equipments.
The neighbours in the native city of Pope Francis reported their ordeal through the social media and took it to the streets to protest against both the government and the two private-owned electricity suppliers, Edenor and Edesur... Or merely to breathe some fresher (less hot) air.
The city of Buenos Aires and its surrounding areas, with a population of around 12.5 million, from the second largest megalopolis in the region after Sao Paulo, the third in Latin America after including Mexico City in the list and the fourth of the Americas altogether, with New York leading the table.
In the southern part of the city's outskirts, the areas of Remedios de Escalada, Lomas de Zamora, Avellaneda, Quilmes, Lanús and Bernal were affected the most, with some districts deprived of electricity for over two days.
The neighborhoods most affected in the Autonomous City of Buenos Aires (CABA), formally the nation's capital, were Almagro, San Cristóbal, Paternal, Barracas, Belgrano, Caballito, Almagro, Flores, Parque Chacabuco, Mataderos, Villa Crespo, Villa del Parque, Saavedra and Liniers, where only a public hospital was not cut off.
Power generators were deployed all over the city in relief of those affected, particularly the handicapped, the ill, the elderly and the expectant women.
Both Edenor and Edesur sources told the La Nacion daily denied there was a widespread blackout and claimed there might have been "specific failures" somewhere along the distribution network.