C24 slammed for failing to visit Falklands
Sunday, December 21st 2014 - 11:39 UTC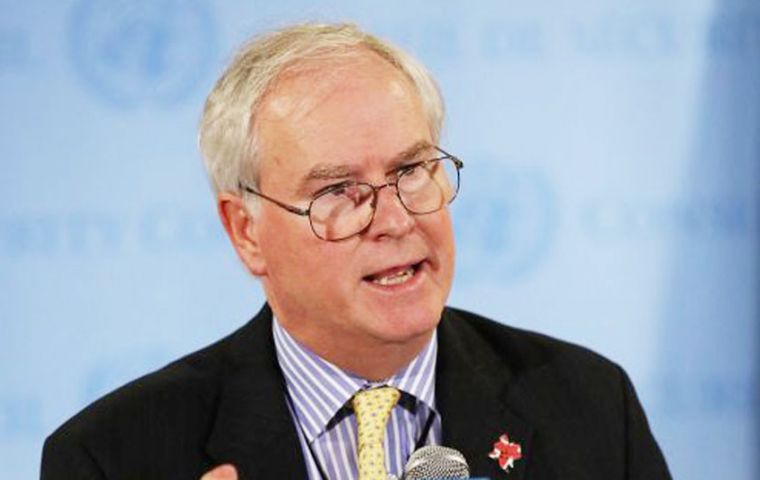 Britain 's ambassador to the United Nations has hit out at the UN's Special Committee on Decolonisation (C24) for its "outdated" approach to dealing with overseas territories.
Sir Mark Lyall Grant said Britain had invited Xavier Lasso Mendoza, the committee chair who is also Ecuador's ambassador to the UN, to visit the Falklands to see that its people want to stay part of Britain.
"The UK ambassador regretted that the Special Committee on Decolonisation continues to ignore the Falkland Islands Government's invitation to visit the Falkland Islands to see the reality of this flourishing, self-governing territory for themselves and to hear why the Islanders wish to remain a UK Overseas Territory," said Mr Grant.
"The Committee's approach of ignoring the people directly affected is outdated and inconsistent with their proclaimed objective of assisting the peoples of the non-self-governing territories to achieve their right of self-determination."
The Falkland Islands Government has invited the C24 to visit the Falklands on no less than eight occasions to date with the most notable being in 2011 when the chairman was asked to travel to the Islands to balance a recent trip to Argentina.
At the 2013 referendum 99.8 per cent of Falkland Islanders voted in favour of remaining an overseas territory of the UK. (PN)