Broad Front Deputies pass Media Law bill in Uruguay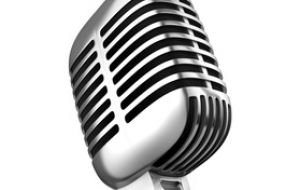 New regulations for broadcast media about to be signed into law shortly. President-elect Tabare Vazquez also supports the move.
President Jose Mujica's ruling Broad Front garnered 50 votes out of 75 Monday in the Uruguayan House of Deputies and got approval for the Broadcasting Communication Services Law (LSCA), also known as Media Law, which had already been given the nod by the Senate last week, and is now up to the Executive to be signed into law.
The measure, which in Mujica's own words is said to be a guarantee against "foreign sharks", had been praised by local and international organisations of journalists such as Reporters Without Borders and the Uruguayan Press Association, who see no threat to freedom of speech. The 186-article law leaves out internet and social media.
President-elect Tabaré Vazquez announced he welcomed the move and that he will start working on the issue as soon as he takes office in on March 1, 2015.
The outstanding parts of the new law are as follows:
- It apportions free-of-charge advertising spots according to each party's performance in the previous elections.
- At least 60 percent of all public TV programming should be of Uruguayan production or co-production.
- At least 30 percent of natiowide programming should be created by independent producers. No producer shall be in charge of over 40 percent of the total programming produced within the same broadcaster.
- Children curfew shall be between 10 pm and 6 am the following day from Mondays through Fridays.
- A Broadcasting Communication Council has been created. The body shall consis of 5 members - one of them appointed by the Executive and the other four by the Legislative. Each councilperson shall hold his/her position for six years, with a possibility of a single three-year extension.
- Minors are banned from appearing on commercials advertising liquor, cigarettes or any other health-hazardous product.
- Media licensees shall be charged a fee for the use of the airwave spectrum and fined in the case of any violation to the law.
- No natural or legal person can be awarded more than six TV licenses nationwide or three, if one of those licenses is within the city of Montevideo.
- No TV service provider shall have subscribers in excess of 25 percent of the total number of households subscribed to any TV service throughout the country.
The National Association of Uruguayan Broadcast Companies (ADEBU), which has from the beginning labeled the bill as "authoritarian", "fascist" or just a gag law is now expected to take its case to the courts.