FIG approves Code of Practice for Procurement by Oil & Gas Companies
Monday, December 29th 2014 - 08:33 UTC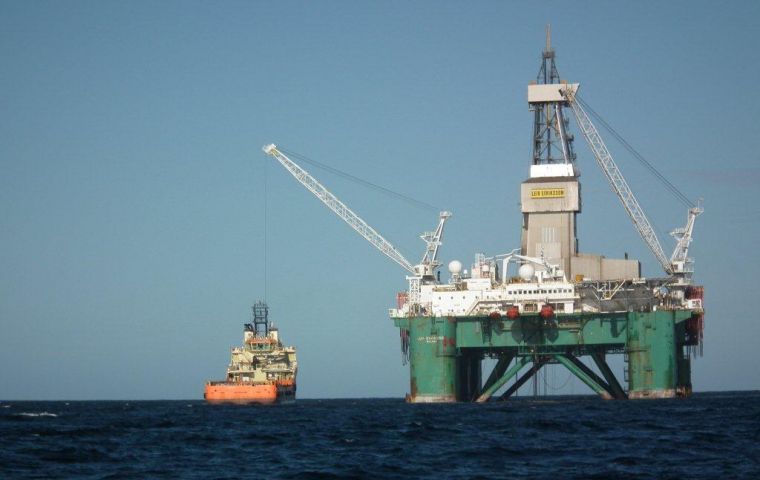 Its acceptance is voluntary at this stage. It provides for formation of Local Content Board, among other steps towards maximising local benefits and opportunities.
The government of the Falkland Islands (FIG) has approved a Code of Practice for Procurement by Oil & Gas Companies and their Subcontractors Operating in the Falkland Islands, which is to nbe known informally as the 'Local Content Code of Practice.' It is a major step towards maximising the local benefits and opportunities associated with a burgeoning oil and gas industry.
The Code of Practice has been developed in line with the policy principle that 'Development of the hydrocarbons industry must take into consideration existing commercial activity and promote the development of local business capacity,' and puts local businesses at the heart of the procurement of goods and services for the oil and gas industry.
The Code also proposes to identify certain activities where there is a strong local presence and which oil and gas companies will be expected to procure only from within the Falkland Islands private sector, helping to support local businesses and their ability to benefit from the industry.
The next step will be the formation of a Local Content Board, comprising the Head of Policy, Oil & Gas Programme Manager, Director of Mineral Resources, General Manager of FIDC and the Registrar General, who will oversee this process, and will be responsible for the creation and maintenance of the Local Content Register.
The Code of Practice for local content is voluntary at this stage, and FIG will be monitoring the Code closely, receiving advice on the Code's implementation and potential developments in the future, to ensure the Code is kept current and is keeping with best practice.
Copies of Paper 202/14P can be downloaded from the link location.