Brazil limits social benefits; admits it will miss 2014 fiscal target by wide margin
Wednesday, December 31st 2014 - 05:31 UTC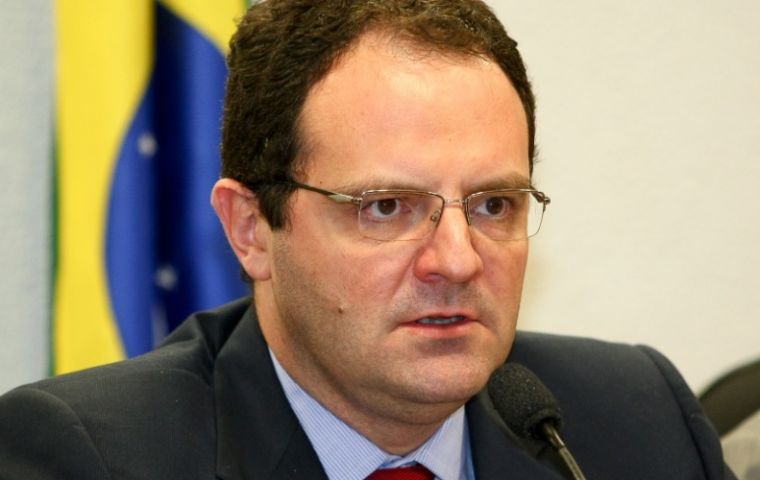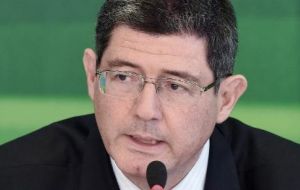 The Brazilian government announced it will limit unemployment and pension benefits as part of its plans to shore up depleted finances and regain investor confidence. Likewise the Central bank said that following a fourth year of low growth, Brazil will miss its fiscal target for 2014 by a wide margin.
The reduction in benefits, effective immediately via a presidential decree should help the government save up to 18 billion Reais (approx 7 bn. dollars) said incoming Planning minister Nelson Barbosa. However politically the measure will prove unpopular for President Dilma Rousseff, who vowed to maintain workers' benefits during her re-election campaign for a second term that starts on Thursday, January first.
A rapid deterioration of Brazil's finances after years of heavy public spending and hefty tax cuts has put pressure on Rousseff to introduce austerity measures to avoid losing its coveted investment credit grade.
The measures include an increase in the time a worker needs to be employed before they can request jobless insurance and a reduction in the payment of widow's pensions, as well as a number of restrictions to avoid fraud.
"There are many distortions in these programs. For them to be sustainable we need to make these changes," Rousseff's chief of staff, Aloizio Mercadante, told reporters in Brasilia.
Brazil's widow pension payments have doubled in the last seven years and amount to about 3.2% of GDP. Countries with a much older population such as France and Japan spend 1.5% and 1.2% on those pensions respectively.
As to the primary fiscal balance of last month Brazil admitted a fiscal deficit of 8.1 billion Reais (approx., 4 bn. dollars) billion), which was the worst November on record.
Brazil's accumulated January to November deficit hit 19.642 billion Reais, with growth forecast barely to creep above zero this year. The Rousseff administration had targeted a primary fiscal surplus for the year of 1.9% of GDP or some 91.0 billion Reais to reassure markets of its ability to service its debts.
Incoming finance minister Joaquim Levy told the Valor financial daily in an interview published this week that the target had been lowered to "perhaps 10 billion Reais" or 0.2% of GDP.
Hitting the revised target would require a December surplus of 29 billion Reais - significantly more than any other monthly figure this year. Levy said the 2015 target would be set at the equivalent of 66 billion dollars or 1.2% of GDP while stressing the government would have to hack away a raft of subsidies if Brazil is to return to growth.