Shortage of tampons in Argentina because of import restrictions
Wednesday, January 7th 2015 - 04:10 UTC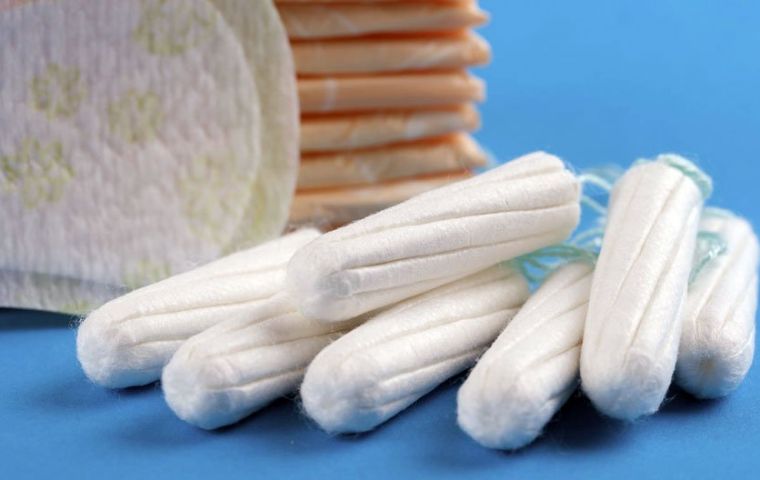 Ladies in distress, particularly in summer time when going swimming is a ritual in Argentina: in effect because of the imports restrictions and lack of sufficient dollars, tampons are in short supply. They had been scarce all along the year but the situation peaked now that summer holidays have taken off.
According to the Argentine media most tampons come from Brazil and since trade with the Mercosur partner is ruled by a special imports system under the Trade Secretariat, the essentiality of the feminine demand was overlooked. Apparently the situation will be back to normal 'very soon'.
However this did not impede a downpour of complaints in social media over the lack of tampons in supermarkets and pharmacies, which at the stalls were replaced by female pads or daily protectors.
Apparently there is no ill intention in the scarcity but rather it is the bureaucratic system which takes its time in approving imports, case by case, and according to available hard currency.
"We have import problems with many products, because of the delays in the authorizations. It's not something special about this product or any other, it's the system. That is why we suffer these temporary shortages" said the president of Argentina's Imports Chamber, Diego Perez Santisteban.