Judges decline to handle Nisman's allegations against Cristina Fernandez
Tuesday, February 3rd 2015 - 06:22 UTC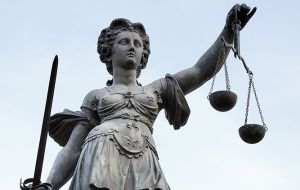 Two judges on Monday declined to handle the allegations brought by late prosecutor Alberto Nisman against Argentina's president, charging her with seeking to derail his investigation of the deadly 1994 bombing of a Jewish community center.
Just days after Nisman brought the charges against President Cristina Fernandez and members of her government, he was found dead in his Buenos Aires apartment with a gunshot wound to the head.
It is unclear whether Nisman committed suicide or was murdered. The mysterious circumstances of his death have rocked Argentina, sparking a blizzard of conspiracy theories.
The prosecutor accused Fernandez of seeking to absolve Iran's involvement in the attack in order to normalize relations with Tehran and get access to Iranian oil. Banned from global credit markets since its record 2002 default, Argentina is struggling to finance its energy deficit.
Iran has always denied any involvement in the attack.
Nisman had brought his case before Judge Ariel Lijo as he was already investigating charges of attempts to derail the prosecutor's investigation of the 1994 bombing of the AMIA Jewish community center that killed 85.
The other cover-up charges involve ex-President Carlos Menem, who ruled Argentina from 1989 to 1999. Lijo said in a statement on Monday that there were insufficient grounds to link the two charges given the alleged crimes took place during different time periods and by different people.
"The mere fact it has some kind of link indirect or direct with the attack on the AMIA, as in the present case," is not sufficient to tack Nisman's charges onto the others, Lijo said.
The second judge called upon to take up Nisman's charges, Daniel Rafecas, also declined to do so, according to private and state-run Argentine media.
It is now up to a federal chamber once more to determine who should take up the case that some observers have described as a "hot judicial potato".
Fernandez has called the prosecutor's accusations absurd. Her government says his allegations and his death were linked to a power struggle at Argentina's intelligence agency and agents who had recently been fired. The government says they deliberately misled Nisman and may have had a hand in writing parts of his 350-page complaint.