Obstruction of justice complaint against Cristina Fernandez dismissed
Saturday, March 7th 2015 - 08:11 UTC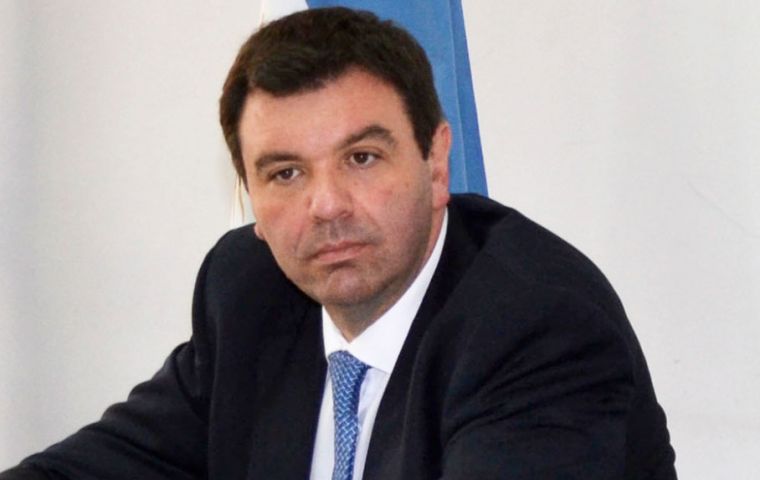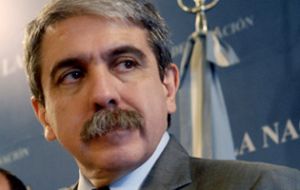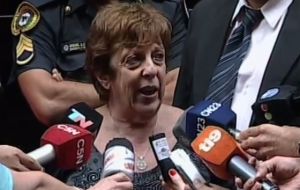 Argentine Federal Judge Ariel Lijo has dismissed the obstruction of justice complaint filed by journalist Cristian Sanz against President Cristina Fernández for lacking "solid argumentation".
Sanz had issued the complaint against Cristina Fernandez for alleged obstruction of the investigation into the death of late AMIA special prosecutor Alberto Nisman. He also mentioned Cabinet Chief Aníbal Fernández, Security Secretary Sergio Berni and prosecutor-general Alejandra Gils Carbó in his complaint.
"There is no solid argumentation," Lijo said, adding that Sanz's descriptions are based on data published by media, out of which one cannot extract "concrete elements" that might "infer such a crime."
In related news Argentina's cabinet chief Anibal Fernandez said that "the Executive branch cannot know more about the investigation into the death of AMIA special prosecutor Alberto Nisman than what is said in the media" and insisted that the government has no further intention rather than the finding of the "objective judicial truth."
"The government has no other interest but the objective judicial truth to be reached," Fernández told reporters on Friday morning. Fernandez comments come a day after Judge Sandra Arroyo Salgado held a press conference to release a forensic report revealing that "Alberto Nisman did not commit suicide, he was killed."
"I stand for scientific evidence," said the cabinet chief explaining he did not support neither the tests conducted by the plaintiff – saying Nisman was murdered – nor the investigation currently headed by prosecutor Viviana Fein. "I still don't know how he died," Fernández stressed.
On Friday also Viviana Fein, the prosecutor in charge of the investigation into the mysterious death of Nisman confirmed she will be calling the forensic experts representing the family of the victim next week to address the report that was disclosed on Thursday by Sandra Arroyo Salgado saying the late AMIA special prosecutor was "killed."
"I will call the experts to have them explain me how they reached these conclusions," Fein told reporters adding her co-workers will be "confronting" the data presented by the plaintiff and the works conducted by official examiners.
"If it is necessary, I will call a medical board," the prosecutor affirmed adding that the group could be shaped up by both national and international specialists.
Experts to be summoned by Fein will be the ex chief of the Buenos Aires province police and criminology expert Daniel Salcedo and forensic doctors Osvaldo Raffo and Julio Ravioli.
"Till today, beyond this presentation, nothing could allow me to affirm that it was a suicide or a homicide in a categorical way. So I have to evaluate the considerate of the plaintiff's experts, listen to the (experts) of the Forensic Medical Body and evaluate which of them is assertive."
Ratifying she has not suffered "pressures" from any sector seeking to put her away from the Nisman case, Fein affirmed she continues to work "arduously" every day. "I continue investigating in an arduous way every day. I continue in the search of truth."
Meanwhile the ex wife of Nisman requested Federal Judge Luis Rodríguez to evaluate the security protocol that has been decided to protect her family. Judge Sandra Arroyo Salgado presented a writ before Federal Judge Luis Rodríguez to have a specialist determine whether security for her and her daughters was enough.
Magistrate Rodríguez is in charge of the case investigating a series of e-mails showing threats that were sent to Arroyo Salgado and Nisman.