Maduro asks the Assembly for expanded powers to fight 'imperialism'
Wednesday, March 11th 2015 - 06:39 UTC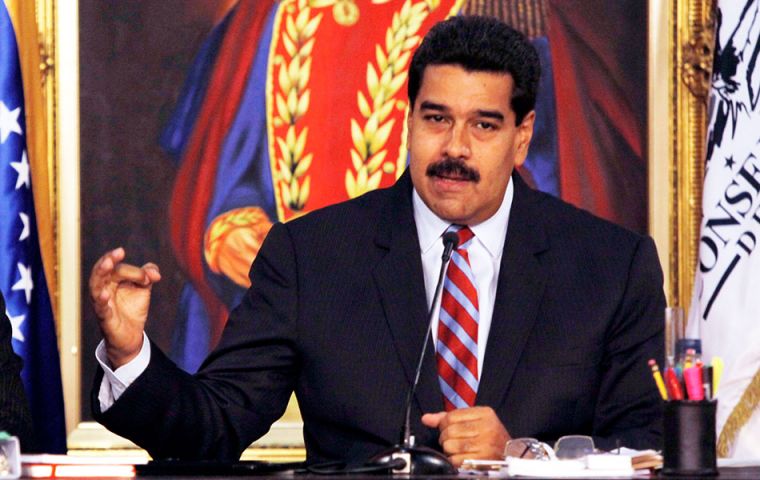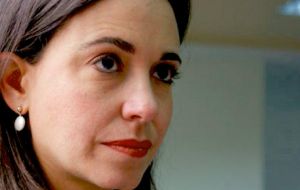 President Nicolas Maduro responded to new U.S. sanctions on Venezuelan officials by asking legislators Tuesday to give him expanded powers in the name of fighting imperialism. Government critics called it a power grab.
During a speech to the National Assembly, Maduro lashed out at Washington for imposing sanctions this week on a handful of top Venezuelan officials accused of human rights violations.
The populist president, who has seen his popularity slide amid the country's economic troubles, said he would use a new "anti-imperialize law" to ensure Venezuela is never caught off guard by the threats posed by the U.S. government.
"We'll be able to prepare ourselves economically, financially and commercially for whatever kind of blockade the U.S. surely has planned," he said.
Maduro didn't specify the powers that the law would grant him or say exactly how he would apply them. He also announced that the military would stage exercises around Venezuela on Saturday to ensure that the "Yankee boot" can never touch the South American oil country.
Opponents said Maduro will surely use any additional powers to quash dissent. Several opposition leaders said they worried the expanded powers would allow Maduro to override the results of legislative elections expected late this year.
"You wonder why the administration even needs enabling laws, given that they control the National Assembly," opposition leader Maria Corina Machado told journalists. "This just shows that they do what they want with public institutions, and the National Assembly is just window dressing for a regime that is a dictatorship."
State Department spokeswoman Jen Psaki on Tuesday denied that the U.S. was working to destabilize Maduro's government and noted that the U.S. is Venezuela's largest trading partner. Asked about Maduro's request for additional powers, she said he "needs to spend more time listening to the views of the Venezuelan people."