St Helena names South African airline preferred bidder for when airport opens next year
Saturday, March 21st 2015 - 05:07 UTC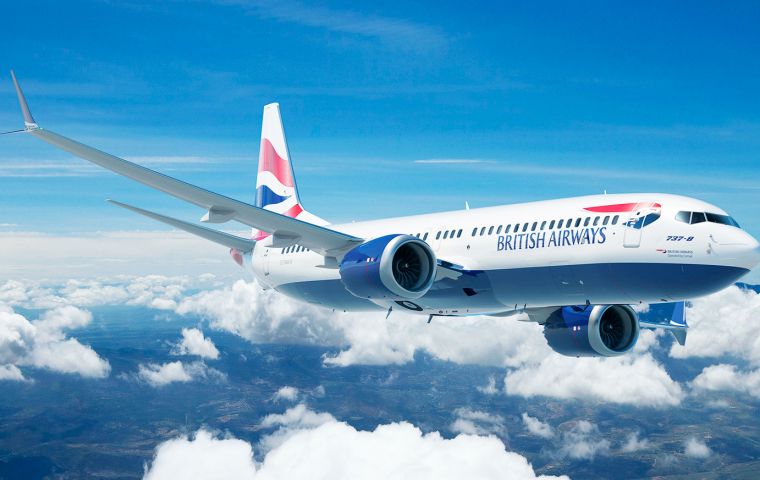 A South African airline operator has been named the favorite to provide an air service for St Helena when its first airport opens early in 2016. But Comair, which also operates budget flights as kulula.com, will only offer flights to Johannesburg in South Africa, despite strong calls for a direct service to Europe.
Potential tourism operators, including SHELCO, the company behind a planned eco resort on the island, had warned that flights from the UK were vital to their plans.
A rival bidder, Atlantic Star, also said that time-pressured tourists would be likely to holiday in resorts they could reach in a single flight, such as Barbados, rather than change planes to reach St Helena.
St Helena Government has said only that Comair is the preferred bidder. It did not say whether the firm was expected to operate the island route under the kulula brand.
kulula.com was named Best Low Cost Airline in international Airline Excellence Awards run by the website AirLineRatings.com in December 2014.
The site's editor in chief, Geoffrey Thomas, said: "kulula is a breath of fresh air in the African market, combining safety, technology and humor. That airline brings fun to travel whilst delivering outstanding value."
The announcement of Comair as preferred bidder was made by St Helena Government and the UK's Department for International Development in a statement on 16 March 2015. It said:
"Comair is a South African aviation and travel company offering scheduled and non-scheduled airline services within South Africa, sub-Saharan Africa and the Indian Ocean Islands.
"Managed and owned by South Africans through its listing on the Johannesburg Stock Exchange, Comair has been operating successfully in South Africa since 1946.
"The company operates under its low-fare airline brand, kulula.com, as well as under the British Airways livery as part of its licence agreement with British Airways.
"Comair is proposing a weekly flight between Johannesburg (O.R. Tambo International Airport, formerly known as Johannesburg International Airport) and St Helena, using a Boeing 737-800 aircraft.
"The flight time from Johannesburg to St Helena will be about four and a half hours.
"Through Comair's partnerships with numerous international airlines, the St Helena air service will offer connections to the international route network, via Johannesburg, to destinations such as London, Amsterdam, Paris, Sydney and Hong Kong.
"SHG and DFID will be holding detailed discussions with Comair over the next few weeks and will make a formal and more detailed announcement once these have been concluded.
"This marks a very positive step for St Helena in working with an airline that has such a long track record of successful operations, and which provides an excellent gateway to the rest of the world, including the UK."
By Simon Pipe - St. Helena Online