FIFA with record revenue and cash reserves, after 2014 World Cup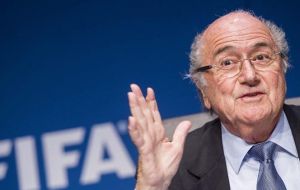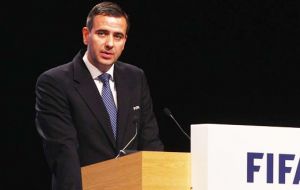 The 2014 World Cup helped create a record revenue of 2 billion dollars for FIFA last year, with 337 million in profits coming from the four-year cycle leading up to the finals in Brazil.
FIFA made 140.7 million in profit in 2014 alone, adding 91 million to its cash reserves, which now stand at 1.523 billion dollars. The revenue of 2.096 billion in 2014 raised the four-year total to 5.718 billion.
Despite FIFA's reputation being battered by corruption and vote-buying scandals, no slowdown in income is expected in the current four-year cycle which culminates in the Russia World Cup of 2018.
"This success underscores the huge appeal of FIFA's flagship tournament," FIFA stated in its annual financial report.
FIFA's expenses also rose, hitting 5.38 billion in the past four years, including 1.955 billion in 2014.
Spending last year included: 261 million in World Cup bonuses to member federations and confederations; 27 million buying a four-star hotel near the world soccer museum site in Zurich; and 39.7 million in executive committee stipends and senior management bonuses.
In this so-called age of transparency, FIFA President Sepp Blatter's salary and bonus package was once again omitted from the accounts.
However, a FIFA-appointed remuneration panel decided that Blatter and senior managers were "within the range" of packages paid by comparable "global companies," the report said.
The World Cup remains FIFA's cash cow, generating 84% of all revenue from 2011-14.
"The content we have is unique and fantastic and 2014 was further proof of that," FIFA finance director Markus Kattner said at a briefing.
Money from broadcasters and sponsors rose sharply for a tournament that many feared would be an organizational fiasco.
"And in the end the finances were OK as well, so what do you criticize?" Kattner said.
FIFA said revenue related directly to the tournament in Brazil was 4.826 billion, compared to 3.655 billion for the 2010 World Cup in South Africa.
The 2014 World Cup was also the most expensive to stage with total FIFA costs of 2.224 billion, including 35 million being awarded to the winning Germany federation.