Falklands economy main contributor is fishing industry: 34% of GDP in 2012
Monday, March 30th 2015 - 07:13 UTC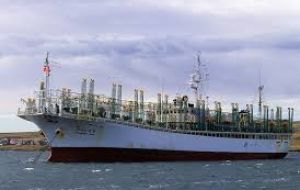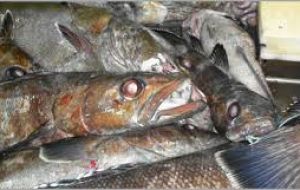 Measured by GDP, fishing is the most important industry in the Falkland Islands and in 2012 contributed 34% to GDP, according to the State of the Falklands Economy report from the FIG Policy Unit.
However its significance does not translate to similar levels of employment onshore. Almost all of the crews working on the shipping vessels come from other countries and in 2012 only 58 Falkland Islands residents considered Fishing as their primary employment.
The Falkland Islands fishing fleet is mostly owned by joint ventures between Falkland Island companies and foreign owners. Completely foreign owned vessels, particularly jiggers, also operate in Falkland Islands waters. Therefore, a considerable share of the benefits of fishing goes to actors outside the Islands.
Nevertheless, the Islands also benefit from fishing in many ways. Fishing licence fees are typically the biggest single source of Falklands' government revenues, apart from non-regular corporate tax revenues relating to hydrocarbons farm-in deals.
The licences have generated between £10 and £30 million per annum since first charged in 1987. Fishing companies are also considerable contributors to corporate tax revenues, about £1-4 million per year which typically means 30-45 per cent of total corporate tax collected. On top of these there are indirect benefits to the onshore economy through the goods and services fishing fleets acquire locally.
Squid consisting of Falkland's calamari (loligo) and illex makes up most of the fisheries catch in volume and value. Illex, which is mostly caught by South Korean and Taiwanese jiggers, has had huge variations in annual catch from practically none to over 100,000 tons in past years. Falklands calamari which is normally sent to Spain is much more stable.
Apart from squid, various species of finfish is also caught, rock cod, hake, hoki, and toothfish being the most important in terms of value. Toothfish, although caught in relatively small volumes compared to squid is highly valuable and its world market price has been increasing quickly over the past ten years.
Toothfish and Falkland's calamari are the only export products where the Falkland Islands have a considerable share of the world market. According FAO data Falklands' market share in 2011 was 8% of toothfish and 13% of loligo species'12 globally traded volume (FAO, 2014). Loligo market shares have been declining after being over 40% in 2003.
Aquaculture shows great potential in the Islands but has been small scale so far. Funded by a Falklands' government grant, SAERI are now examining the potential for the sustainable, commercial exploitation of a greater range of inshore marine resources.