Peruvian president after new prime minister: seven in less than four years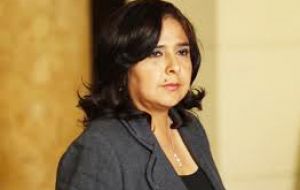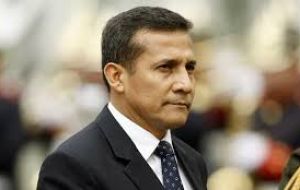 Peru's prime minister was ousted by Congress in a vote of no confidence late on Monday following allegations of spying on her opponents, delivering a blow to President Ollanta Humala who will now have to form another new government. The new PM will be Humala's seventh in less than four years.
Seventy-two lawmakers voted to remove Prime Minister Ana Jara from office after less than a year in the job, while 42 opposed the move and two abstained.
"It is an honor that this Congress has censured me," Jara said in a Twitter message.
Jara, who denies snooping on her political rivals, must now present her resignation to the president, who has 72 hours to accept it. President Humala can reappoint cabinet ministers.
There were no immediate indications from the president after the vote as to whether he would replace the country's economy minister, Alonso Segura, who is popular among investors and Peru's business community.
Humala's approval rating has hovered around 25% this year, according to polling firm Ipsos Peru, as graft accusations and scandals mount. He has dismissed criticism as political noise ahead of next year's presidential vote, in which he is constitutionally barred from seeking a second straight term.
Ana Jara accepted her position initially in July 2014, thus she concludes her time as Prime Minister for less than a year.
After the weekly paper Correo Semanal published evidence on March 19 of the alleged domestic spying carried out by the Peruvian intelligence agency, Congress was quick to make moves against Jara and remove her.
Earlier this year Ana Jara had attempted to placate the steam from the spying allegations by closing the DNI temporarily and firing a few of its high officials. But that was not enough. Congress was determined to take further action after realizing the extent of the domestic spying against her political opponents, journalists, business leaders and even one popular Peruvian chef.