Multi-year drought forces California to impose mandatory water restrictions
Friday, April 3rd 2015 - 07:56 UTC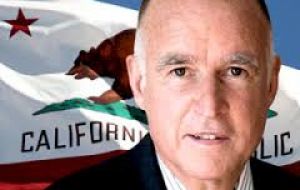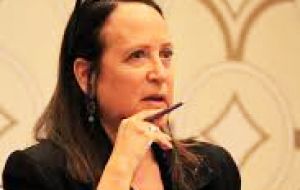 California Governor Jerry Brown, acting in the face of a devastating multiyear drought, ordered the first statewide mandatory water restrictions this week, directing cities and communities to reduce usage by 25%.
The cutbacks, to be implemented by state and local water agencies, will affect consumers and businesses throughout the most populous US state, but farmers, who are already making do with less water for irrigation, will be exempt.
"We're standing on dry ground and we should be standing on five feet (1.5 meters) of snow," Brown said at a state snow monitoring station in the Sierra Nevada community of Phillips near Lake Tahoe.
"This is rationing," said Brown, a four-term Democrat whose two non-consecutive stints in office have coincided with two of the state's worst droughts on record.
"We're just doing it through the different water districts."
Governor Brown said the move, which comes as California reports its lowest snowpack levels on record, would save some 1.5 million acre-feet of water over the next nine months.
Brown said he was ordering that 50 million square feet (4.6 million square meters) of lawns across the state be replaced with drought-tolerant landscaping and the creation of a consumer rebate program to replace old appliances with newer, more water-efficient models.
Different parts of the state will have to reduce their water use more than others, because some have already cut way back, Brown said.
Felicia Marcus, chairwoman of the state Water Resources Control Board, said regulators would not hesitate to issue fines of up to $10,000 per day to water districts that do not succeed in implementing the cutbacks.
Many of the rules are still being developed, Marcus said, but among those already contained in the governor's order is a ban on lawns in new housing unless drip or micro-spray systems are in place.