Mercosur must exhaust efforts to advance in trade talks with EU, insists Uruguay
Friday, April 17th 2015 - 03:39 UTC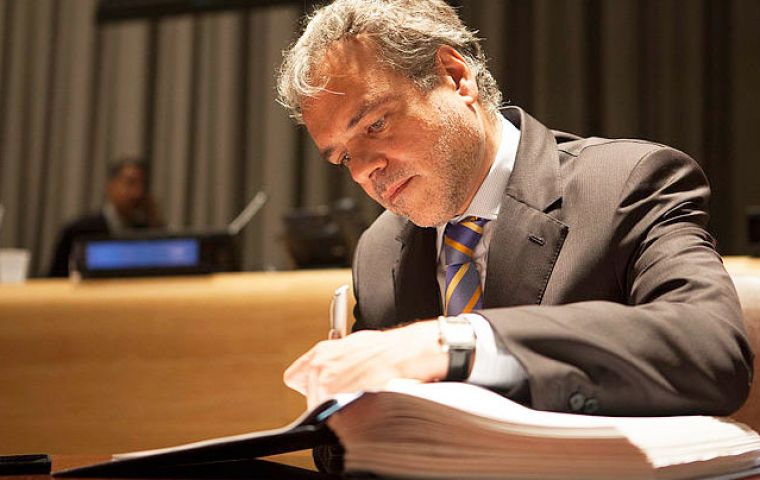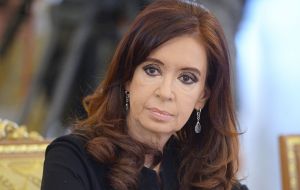 Mercosur must exhaust efforts with determination to advance in trade negotiations with the European Union, said Uruguay's Deputy foreign minister Jose Luis Cancela confirming the country's commitment with the block, but also demanding 'sincerity' in addressing the challenges and agreeing on an international insertion strategy.
"Many elements such as the free circulation of goods, services and persons is not working. We have a distortion of the true essence of the Mercosur founding treaty. We must discuss how to return Mercosur to those objectives", pointed out Cancela during a conference at an agriculture show.
The top official, one of several speakers at the conference on "Challenges for Uruguay's agriculture in the coming world", said the country can't be passive and must find the way to manage the 'regional equation' in such a way that it is most useful and productive for Uruguay.
Cancela admitted Mercosur has some extra region agreements, but is absent from those where the main trade powers of the world are involved. "We believe that the block should be involved in the global strategy of blocks' trade agreements. We are convinced that Mercosur must exhaust with determination all efforts to advance trade negotiations with the EU and become part of this new world".
Even when all Mercosur members don't have the same priorities and the different scenarios must be respected, this should not prevent each of them to search for opportunities. "Let's be open to allow those tools which enable the development of country members. The future success of Mercosur depends on the development of each member state...not participating, doing nothing, staying put is simply going back and this has a cost".
"Each tariff advantage from our competitors means an erosion of those tariff preferences and could even push us out of a market", said Cancela.
Discussions with the EU (since 1999 and re-launched in 2010) have been bogged by problems with Europe but also from inside Mercosur. Argentina under president Cristina Fernandez has been the least willing to sit and talk with the EU while Brazil, Paraguay and Uruguay, are on the other extreme.
European business chambers have suggested that Uruguay should advance on its own, if talks continue to be delayed, signing a trade agreement with the EU. So far the Uruguayan policy has been to advance in a block, but if negotiations continue to be stalled there's a growing consensus that a 'face to face' with the EU should not be discarded.
Finally on trade agreements such as one offered by the US, but rejected by Uruguay during the first government of President Tabare Vazquez (2005/2010), Cancela pointed out that "in international relations it's not what we want or what we wish, but rather what is possible. And nowadays the US, for example is not supporting free trade agreements with individual countries. That is today's menu, no matter our willingness or wishes".
On the sidelines of the agriculture show Cancela revealed that president Vázquez and his Peruvian counterpart, Ollanta Humala agreed at the recent Panama Americas' conference to find a tariff solution for Uruguayan exports of rice. In effect since Peru, belongs to the Pacific Alliance and has signed agreements with the US and EU, the rice from US, which is Uruguay's direct competitor has better opportunities to access the Peruvian market.