Jewish association denies any link with hedge funds demanding Argentina, as claimed by Cristina Fernandez
Tuesday, April 21st 2015 - 08:09 UTC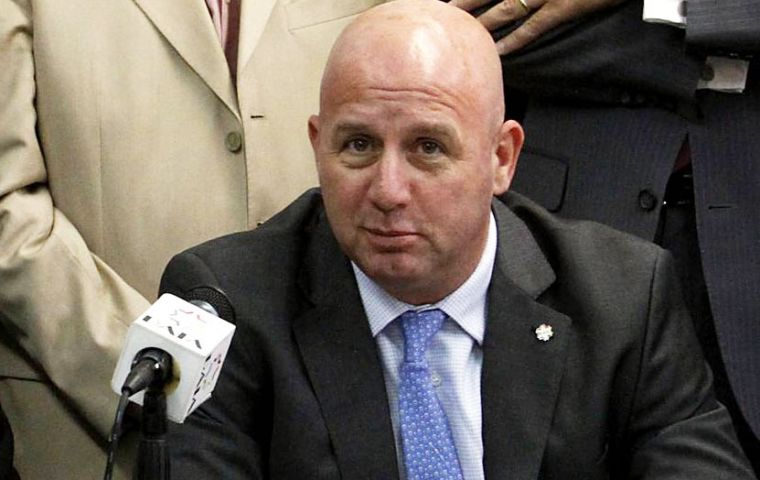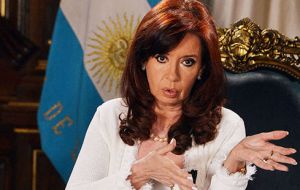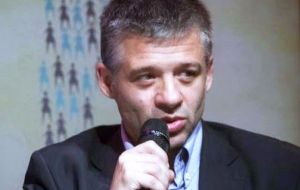 Top Argentine Jewish association, DAIA, on Monday denied that there was any relationship linking the Argentine Jewish community with deceased prosecutor Alberto Nisman and hedge funds involved in a U.S. court case in response to accusations made on the weekend by President Cristina Fernandez.
"It's part of a campaign that is not coincidental, it's part of 'lie, lie and something will stick,'" said DAIA vice president Waldo Wolff on Monday in remarks to a Buenos Aires radio station.
Wolff called the article published on the weekend by the government daily Pagina 12 "nonsense," an article that Fernandez mentioned on Sunday in a text published on her Web page.
Cristina Fernandez claimed online that Nisman offered Argentina's Jewish community assistance from U.S. tycoon Paul Singer, owner of the NML Capital Limited hedge fund, in its effort to prevent Argentina from implementing a memorandum with Iran over an attack on the Argentine Israelite Mutual Association, AMIA, in Buenos Aires in 1994.
Singer is one of those behind the lawsuit to collect on Argentina's debt, in arrears since 2001, which obtained a favorable ruling in New York courts.
"It's based on an article by a former employee who today is employed by this government and is telling lies. Lies that are impossible to prove ... because it's impossible to prove something that one did not do," Wolff answered on Monday.
The DAIA vice-president said that Jewish organizations appealed the memo through "constitutional channels," adding that "if that bothers someone and if that transforms us into international conspirators, it seems to me that Argentina is (moving backwards)."
"Never has a president grasped onto an article of doubtful origin ... We don't have to give a response; regrettably we're the victims," he added.
Fernandez had linked Nisman to the hedge funds trial Argentina faces in U.S. courts, and has raised the specter of a global political operation interfering in Argentina's affairs.
The president cited paragraphs from the article which reports meetings in 2013 between Nisman, then the special prosecutor investigating the AMIA attack, and leaders of the Jewish community, in which they planned to stall the memorandum.
"If necessary, Paul Singer would be willing to help," Nisman said in one those meetings, according to the article's author, Jorge Elbaum, a former DAIA director.
Fernandez accused AMIA and DAIA leaders, along with Nisman, of taking judicial recourse to prevent the application of the memorandum by attempting to have it ruled unconstitutional.
"We are against a global modus operandi that not only damages sovereign nations, interfering and coercing different branches of government, but is also behind several kinds of international political operations," Fernandez said.
Nisman was found dead of a bullet to the head on Jan. 18, four days after he charged Fernandez and other Argentine officials with covering up Iran's involvement in the 1994 terrorist attack on the AMIA Jewish cultural center in Buenos Aires which claimed 85 lives and injured over 300. He was scheduled to meet with members of Congress the following Monday to report on his findings and charges.
Nisman's charges against Cristina Fernandez and several of her alleged collaborators have been dismissed by two judicial authorities for lack of evidence, though the prosecutor in charge of the case has yet to make a final decision on the matter.