Brazil's fiscal consolidation insufficient to deal with debt levels, says Moody's
Thursday, June 4th 2015 - 09:01 UTC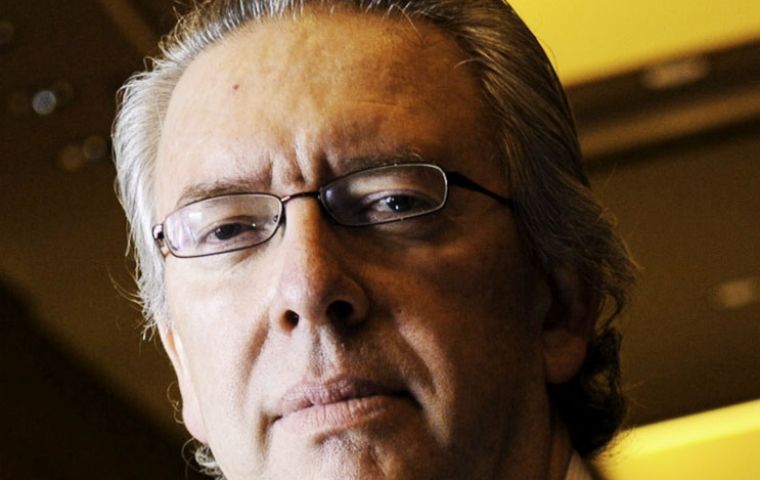 Brazil's debt levels will continue to increase through 2016 and remain high despite the government's fiscal consolidation efforts, potentially weakening the sovereign's credit profile, says Moody's Investors Service.
The country's debt levels are higher than its Baa-rated peers, and Moody's analysis indicates that Brazil's debt ratios will diverge even further. However, Brazil's fiscal trends are just one of several factors driving the credit rating and outlook.
Government revenues have declined faster than expenditures as a result of a weaker-than-expected economic growth. Continued expenditure cost-cutting will only partially compensate for the decline in revenue, according to the report "Debt Levels Rising Despite Fiscal Consolidation Efforts."
"The Dilma Rousseff administration set primary surplus targets of 1.2% GDP in 2015 and 2% in 2016 as a means of regaining policy credibility, but it is unlikely to meet those targets," says Mauro Leos, a Moody's Vice President and Senior Credit Officer.
Persistently high interest rates have increased debt financing costs. "Even if Brazil hits its primary surplus targets, high interest rates will keep the government's interest burden elevated through 2016," says Leos.
As a result of these factors, Brazil's debt ratios will remain high, peaking at 66% of GDP in 2016 and remaining above 60% for the rest of this administration. Through this period Moody's does not expect primary surpluses to exceed 2% of GDP.
While Brazil's fiscal position will remain pressured, the future trajectory of Brazil's rating will ultimately depend on Moody's assessment of a range of fiscal, economic, external and political risks.