Argentina commemorates creation of 'Malvinas political and military command' in June 1829
Wednesday, June 10th 2015 - 05:32 UTC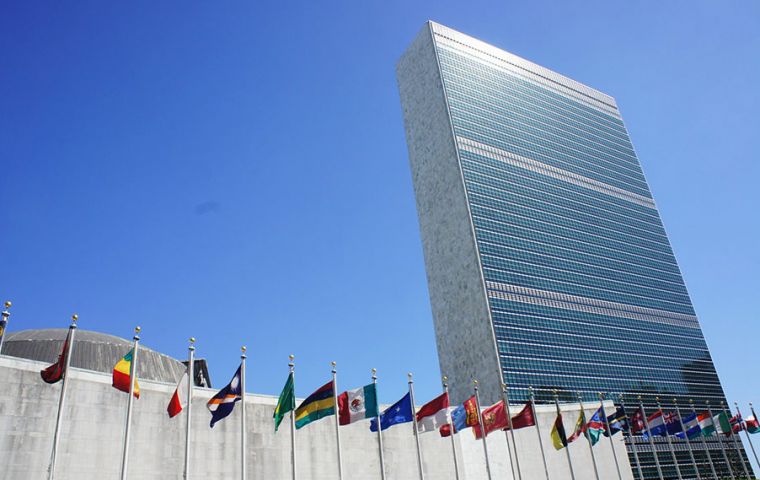 British dominance of the Malvinas Islands is a colonial 'situation', which is 'unacceptable' and 'anachronic': Argentina reiterates its sovereignty claims over the South Atlantic Islands and surrounding maritime spaces, said a release from the foreign ministry in Buenos Aires on occasion of the day the country commemorates the creation, on 10 June 1829, of the political and military command of the Malvinas Islands and adjacent Cape Horn spaces.
The release underlines that Argentina is determined to resume in the shortest time possible, negotiations with the United Kingdom regarding the Falklands/Malvinas Islands, as requested by United Nations so "as to reach a definitive solution to this unacceptable an anachronic colonial situation".
Likewise the Foreign ministry recalls that next 16 December will be fifty years since UN General Assembly Resolution 2065, by which "the international community recognized the existence of a sovereignty dispute and called on the governments of Argentina and UK to negotiate a peaceful solution to the problem".
However despite the fact that Argentina inherited the South Atlantic territories from Spain, on 3 January 1833 "Argentina's territorial integrity was shattered when the UK occupied the Malvinas, dislodged inhabitants and authorities and implemented strict migratory rules to ensure a population fit to its colonial pretensions".
The release then enumerates the different countries and regions that support Argentina's sovereignty claims over the Falklands, (Latin America, the Caribbean and 54 African nations) and an equal significant number or organizations and international forums (UN, OAS, G77 plus China; and Arab and South American summits) insisting they have called on both sides to resume talks and put a peaceful and definitive end to the dispute.
The release complains about the unjustified UK military presence in the South Atlantic and the massive electronic spying of Argentine leaders and military structures. In the same vein the 'illegitimate' hydrocarbons' exploration activities, contrary to UN General Assembly resolution.
Finally the peaceful recovery of the Malvinas, South Georgia and South Sandwich islands and surrounding maritime spaces, "respecting the way of life of its inhabitants" and in compliance with international law, "is a permanent, unwavering objective of the Argentine people, as established in the Transitory Clause of the Argentine constitution".
Argentina "once again reiterates its inalienable right over the Malvinas and South Atlantic islands and surrounding maritime spaces, as well as its firm willingness to resume in the shortest time possible negotiations with the UK to which the UN has convened, so as to reach a definitive solution to this colonial situation".