South Georgia received record number of visitors during 2014/15 cruise season
Saturday, July 4th 2015 - 06:05 UTC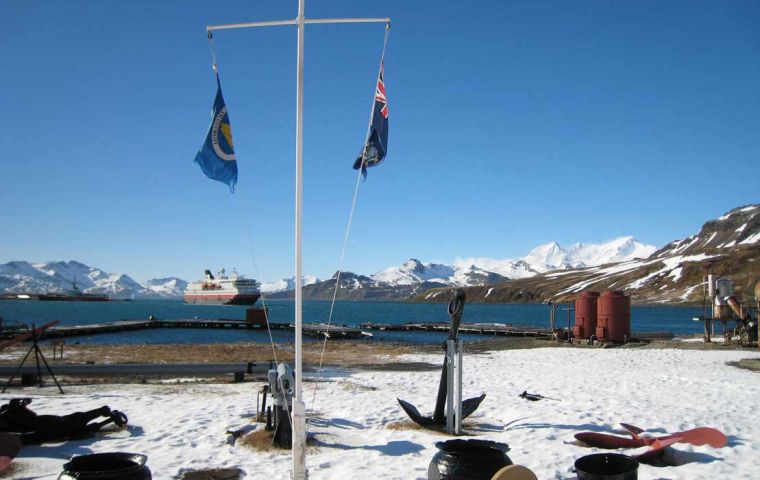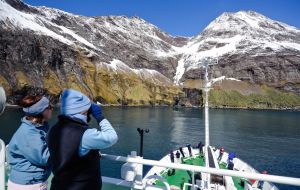 The island of South Georgia attracted the highest ever number of cruise ship passengers in the 2014/15 season, in contrast to falling numbers of tourists visiting the Antarctic, according to the May edition of the South Georgia Newsletter.
A total of 8,142 cruise ship passengers visited South Georgia last season, slightly more than the previous highest number which was 8,068 in the 2007/8 season. After that the visitor numbers fell back sharply, mainly due to a global financial depression, and have been steadily climbing again since. Last season's cruise passenger total was 15% higher than the season before.
Meanwhile in the Antarctic the International Association of Antarctic Tour Operators (IAATO) reported that last season 2% fewer tourists (36,702) visited Antarctica (with IAATO members) than in the season before.
There were 65 cruise ship visits to South Georgia in the 2014/15 season, which is the highest number since 2009/10. There were more ship visits (70) in the 2008/9 season but they only brought 7,700 passengers. This reflects a change in the cruise industry as a number of smaller cruise ships have now left the industry and been replaced by vessels that typically carry 100-150 passengers.
Tourists visiting South Georgia came from sixty-seven different nations last season. The largest number (23%) came from the USA, with the UK (14%), Germany (17%) and Australia (11%) making up other larger percentages. The number of Chinese visitors nearly doubled (7%) compared to the previous season.
Cruise ship expedition staff came from 35 different nations, the largest number from the USA and cruise ship crew came from 66 different nations but half of them were from the Philippines.
Analysis of where the cruise ships visited showed that, after Grytviken, the site most often visited was Gold Harbour. There were 49 cruise ship visits to this stunning bay, which has a large king penguin colony with an impressive scenic backdrop of mountains and hanging glaciers. It is also home to several other species of penguins, seabirds and seals. Almost as popular was the vast king penguin colony at Salisbury Plain with 47 visits.
There were two new vessels in the 2014/15 season – National Geographic Orion and Le Soleal. Sixteen yachts made 21 visits to South Georgia in the 2014/15 season.