Judge removal from Cristina Fernandez case triggers more suspicions
Saturday, July 18th 2015 - 08:48 UTC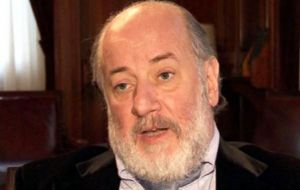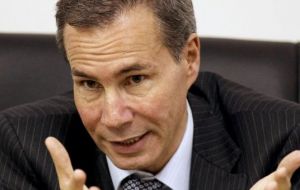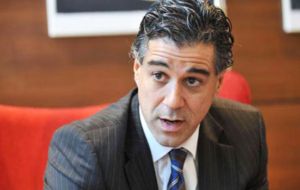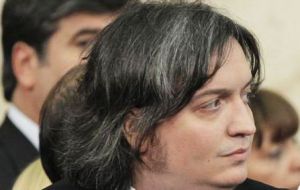 "If they say I committed suicide, look for the murderer. It's not my style, investigate", said ironically Argentine judge Claudio Bonadio when he was asked how he felt after having been removed from the case looking into alleged money laundering and tax elusion in one of Cristina Fernandez de Kirchner family businesses in the hotel industry, Hotesur.
The statement was in clear reference to the still unsolved controversial death of Special prosecutor Alberto Nisman last January. But the fact is that before Bonadio was removed this week from the Hotesur case, --following a much publicized raid of Maximo Kirchner's (Cristina's son) real estate office in Rio Gallegos--, the Judge, and apparently his son, had already been threatened last February.
Bonadio reported it to his peers and was offered custody by the Ministry of Justice, which he refused then, and now, as 'unnecessary'. However Bonadio does have three Argentine Federal police officers at his courtroom, which he also requested they be withdrawn.
When asked by his removal from the case looking into president Cristina Fernandez family businesses, Bonadio said "it was to be expected" since on several previous occasions they had tried to remove him with different arguments.
But the speed with which the Federal Chamber decided to meet and the removal, in response to a demand from a niece of Cristina Fernandez, really surprised him and his court team. "My staff cried when they heard we no longer had the case. It involved months of hard work and you feel a great frustration".
The political opposition strongly rejected the decision to remove Bonadio and pointed out that the decision only brings more suspicion on to the case.
"What the government has done has only increased suspicion that Hotesur effectively launders money, and that the president and her family are involved. Those who are innocent don't chase magistrates", said Ernesto Sanz, chair of the Radicals and presidential hopeful.
"If we don't put an end to all this impunity, the president and her governments are going to roll over the Republic and democratic institutions", warned Sanz.
Meanwhile Federal Judge Daniel Rafecas was put in charge of the Hotesur case. The raffle that ended with Rafecas' appointment was carried out on Friday. María Servini de Cubría, Sebastián Ramos, Ariel Lijo, Norberto Oyarbide and Rodolfo Canicoba Corral were the other five magistrates that could have ended leading the investigation, finally in charge of Rafecas.
On Thursday, the First Division of the Federal Criminal Appeals Court decided to remove Bonadio from the case for alleged irregularities in the handling of the investigation, also three days after he had ordered a raid on a real estate agency in the province of Santa Cruz, targeting Maximo Kirchner.
Rafecas is also a controversial figure since only recently he shelved the case originally presented by Special Prosecutor Alberto Nisman against president Cristina Fernandez, foreign minister Hector Timerman and other government officials for an alleged cover up of the Iranians involved in the bombing of the Jewish organization AMIA in 1994.