Chilean congress makes unprecedented mea culpa on several corruption cases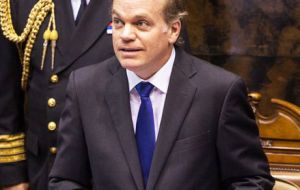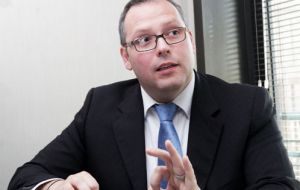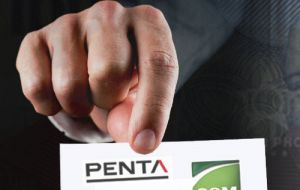 The Chilean Congress made an unprecedented mea culpa on Tuesday for a series of corruption cases involving lawmakers that have eroded public confidence in the institution. In the first review of the state of the Congress in its 204-year history, lawmakers acknowledged the damage caused by corruption, including accusations of tax fraud leveled against four opposition figures, two of them members of Congress.
"I recognize that many times we have not lived up to what the citizenry expected of us. In the political and business spheres we have witnessed practices that we are determined to eradicate," said Senate President Patricio Walker, in a ceremony in Valparaiso attended by President Michelle Bachelet.
Bachelet's popularity has fallen to 19%, the lowest of her two terms in office, amid a scandal involving her eldest son, Sebastian Davalos, who was accused of benefiting from political influence in a shady land deal.
On top of that were revelations that two Chilean conglomerates, Penta and Soquimich, had financed campaigns of ruling party and opposition politicians, dealing a blow to Bachelet's image and that of the political system as a whole.
"It is necessary, it is urgent, to separate once and for all the influence of money from politics and the public affairs of the democracy," said Manuel Nuñez, head of the lower house.
Responding to the scandals, Chilean investigators found that politicians had been submitting invoices for non-existent services to companies as a means of funding their campaigns.
Senator Ivan Moreira and Felipe de Mussy, a deputy, have been accused of tax fraud, but have been shielded from prosecution because they have parliamentary immunity.
Rodrigo Penailillo, a former interior minister and right hand to Bachelet, also faces accusations of tax fraud in a similar case.
The Congress has said it will act quickly to approve a series of bills presented by Bachelet that toughen penalties against lawmakers involved in illicit activities. Chile's election law allows financial contributions to political campaigns but with limits and for specific periods of time.
The latest opinion polls by Consultora Mori and CERC for the "Politics Barometer" shows that 56% of Chileans disapprove of the Bachelet administration and only 19% express support.
Likewise 58% believe Chile has stagnated and 18% that the country is 'in decadence'. More specifically regarding corruption, 21% believe all politicians are involved in corrupt practices; 67% that corruption will not be eliminated and 77% that none of those accused will end in jail.
Regarding political parties, 39% of respondents identify themselves with the ruling coalition, 20% with the opposition but 41% takes distance from the two and refused to reply.
The poll interviewed face to face 1.200 people in the whole country between 26 June and 13 July, with an error margin of plus/minus 3 percentage points.