Peru's Humala begins his last year in office with defeat in congress and 80% disapproval
Monday, July 27th 2015 - 06:18 UTC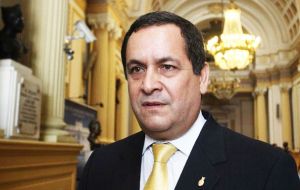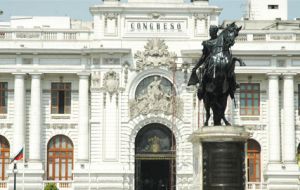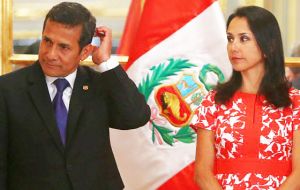 Peruvian lawmakers elected an opposition legislator as head of Congress in a new but hardly unsurprising defeat for the ruling party and increasingly unpopular President Ollanta Humala who this week begins the last year in office. GfK polls indicate the president has a disapproval rating of 80%.
Luis Iberico of the small Alliance for Progress party won with backing from lawmakers loyal to opposition presidential aspirant Keiko Fujimori, the daughter of the jailed former president Alberto Fujimori and whose party makes up the largest voting bloc in Congress.
Iberico's win will complicate further Humala's efforts to pass new laws in his final year in office, with the president of Congress setting the agenda for congressional votes. Even so, Iberico promised he would not paralyze policymaking.
"An independent parliament is not a parliament of confrontation," Iberico told the chamber after winning the vote. "Our first commitment is to contribute to good governance by building bridges ... that nurture democracy."
Humala's popularity among voters and support within Congress are at their lowest levels in his four-year term, largely due to a weak economy and allegations of corruption against close allies, including his controversial wife. The Peruvian president support stands at 15%.
Humala's ruling Gana Peru party did not field a candidate in Sunday's vote. Iberico won 70 votes against 55 for Vincente Zeballos, a member of the National Solidarity party which is allied to the government in Congress.
The government has suffered a string of Congressional defeats in past months, including some over changes to the pension system and labor reform.