For the sixth straight time, Brazil raises interest rate 50 points to 14.25%
Thursday, July 30th 2015 - 22:28 UTC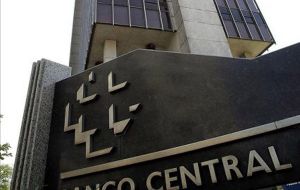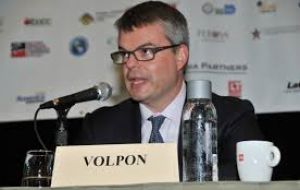 Brazil's central bank raised interest rates to 14.25% from 13.75% as expected on Wednesday, delivering another hefty increase to stifle inflationary risks from a sharp depreciation of the local currency. This is the highest rate since October 2006.
In a unanimous vote, the bank's monetary policy committee, Copom, decided to hike the benchmark Selic rate by 50 basis points for the sixth straight time. The move was expected by a majority of economists and traders.
In the decision statement, the bank said keeping rates at that level for a sufficiently long period of time was needed for inflation to converge to the target in late 2016.
In an unusual move, international affairs director Tony Volpon abstained from voting.
According to the Copom statement, 'assessing the macroeconomic scenario, prospects for inflation and the current balance of risks, Copom decided, unanimously, to increase the Selic rate 50 points to 14.25%.
'Copom believes that keeping rates at that basic level for a sufficiently prolonged period of time is needed for the convergence of inflation to the end of 2016 target'.
The decision was supported by Alexandre Antonio Tombini (President), Aldo Luiz Mendes, Altamir Lopes, Anthero de Moraes Meirelles, Luiz Awazu Pereira da Silva, Luiz Edson Feltrim, Otávio Ribeiro Damaso and Sidnei Corrêa Marques.
Previous to the meeting Tony Volpon, international affairs director of the bank decided to abstain from "this Copom 29 July meeting to avoid possible prejudice to the image of the Central bank, and this decision is personal and irrevocable", according to a message sent to president Tombini, justifying his decision, before the meeting.
Copom members understand the decision. At an extraordinary meeting on 28 July, the collegiate directory had already received the clarification of recent statements by Volpon.
In effect, Volpon had anticipated publicly his vote in support of the rate increase, and in the 28 July special meeting it was agreed it was not a breach of confidentiality or privileged information for economic agents, but yes, was far from the natural and acknowledged caution on statements that bank members are expected to keep.