Former Fed chief says discussion is not monetary policy but government spending
Friday, July 31st 2015 - 06:25 UTC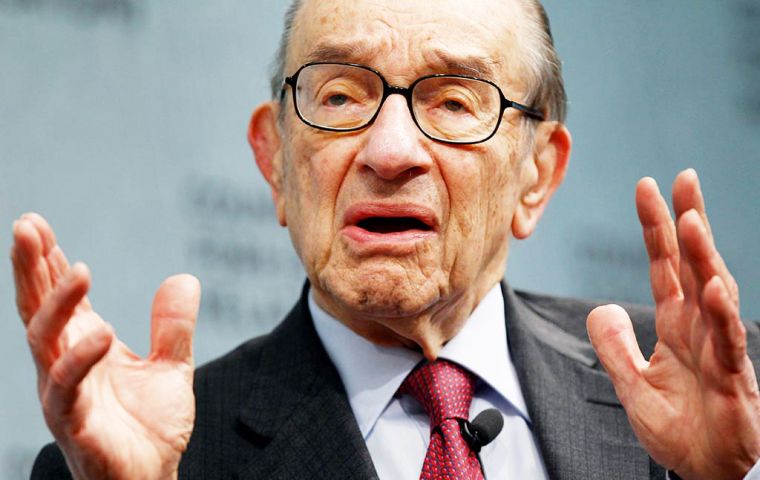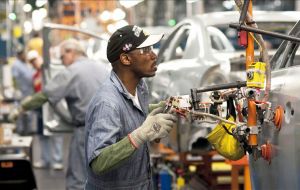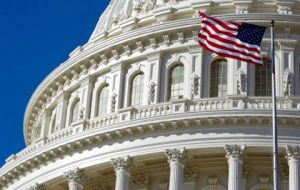 Former Federal Reserve Chairman Alan Greenspan warns that government spending "extremely dangerous" to the future of the US economy. Greenspan decried a rise in entitlement costs, which he contended have pressured the U.S. economy.
"To me the discussion today shouldn't even be on monetary policy it should be on how do we constrain this extraordinary rise in entitlements," he said, calling the trend "extremely dangerous."
Social expenditures in the US were 19.2% of GDP in 2014, up from 15.5% in 2005, according to data from the Organization for Economic Cooperation and Development (OECD).
The portion of GDP spent by the US on social benefits last year was below the OECD average of 21.6%. The majority of member nations individually shelled out a higher percentage of GDP.
"What's disturbing to me is not what I'm hearing, but what I am not hearing. It is essentially the issue of entitlements," he said. "And neither the Republicans nor the Democrats want to touch that. And the reason they don't touch it is they've concluded that these are essentially the third rail of American politics. You touch them and you lose," he said.
"We are in a period that is some form of secular stagnation. Very specifically, we've got an extremely strong and growing labor market, but productivity growth is extraordinarily low," he says.
"I think we've never been in a position such as this, so. Very difficult to be definitive as to what might happen or might not happen. But, remember, liquidity fundamentally is a psychological issue. We have periods of tremendous amount of liquidity in the past, which disappeared virtually overnight. Human psychology is very volatile and all you need is a slight little tilt and liquidity disappears, as it did immediately following the crisis of 2008."