"Shoot first, ask questions later", the Rio do Janeiro military police procedure
Wednesday, August 5th 2015 - 07:08 UTC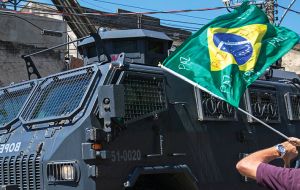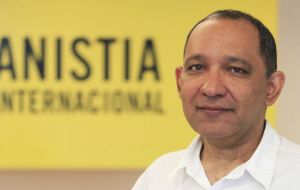 Military police in Rio de Janeiro who seem to follow a "shoot first, ask questions later" strategy are contributing to a soaring homicide rate but are rarely investigated and brought to justice, Amnesty International said on Monday as it published exclusive statistics and analysis ahead of the one-year countdown to the 2016 Rio Olympic Games.
The report "You killed my son: Killings by military police in Rio de Janeiro"; and "There was a crime, there was a death, but there was never any conviction", reveals that nearly 16% of the total homicides registered in the city in the last five years took place at the hands of on-duty police officers - 1,519 in total. Amnesty International said that only in the favela of Acari, in the north of the city, it found evidence that strongly suggests the occurrence of extrajudicial executions in at least 9 out of 10 killings committed by the military police in 2014.
"Rio de Janeiro is a tale of two cities. On the one hand, the glitz and glamour designed to impress the world and on the other, a city marked by repressive police interventions that are decimating a significant part of a generation of young, black and poor men," said Atila Roque, Director at Amnesty International Brazil.
According to Amnesty International's research, military police across Rio de Janeiro has regularly used unnecessary and excessive force during security operations in the city's favelas. The majority of victims of police killings registered from 2010 to 2013 are young black men of between 15 and 29 years of age.
Brazil has one of the highest number of homicides in the world: 56,000 people were killed in 2012.
Between 2005 and 2011, 8,471 cases of killings by police officers on duty were registered in the State of Rio de Janeiro, including 5,132 in the city of Rio de Janeiro.
Amnesty International says that when reviewing the status of all 220 investigations of police killings opened in 2011 in the city of Rio de Janeiro, it found that after four years, only one case led to a police officer being charged. As of April 2015, 183 investigations were still open, according to the London-based human-rights watchdog.
Rio officials anticipate they will deploy some 85,000 police and soldiers, majority focusing on a relatively small zone where the Olympic sites, hotels and beaches are located. However, the city still sees more than three people murdered every day and there are frequent clashes in the favelas, while even parts of the supposedly safe city center are plagued by muggers.