UK present at the Prado agriculture show to promote business and education
Saturday, August 15th 2015 - 07:38 UTC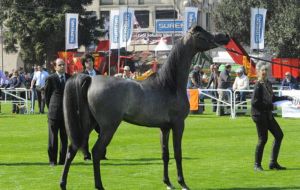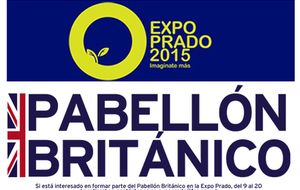 The British embassy will be present at Uruguay's Prado agriculture show with a pavilion geared to promote business, education, culture, tourism, gastronomy and entertainment. The 110th edition of the Prado event, Uruguay's main agri-business display will take place in Montevideo, between September 9 and 20.
British brands such as Land Rover, JCB machinery, Barbour garments, consultants Baker Tilly, quality certification company FCR-DAS are among some of the names that will be promoting their produce and services.
Education will be represented by the British Council which in Uruguay is working closely with the remote teaching of English through the country's program: one school child/one laptop, and with International House that teaches English both in Uruguay and the UK, as well as having exchange programs.
The embassy will also provide an information desk on the UK government Chevening scholarships for tertiary studies in Britain in any university. The registry period is open until 3 November.
Regarding gastronomy there are also good news because those who visit the British pavilion will be able to enjoy a typical (five o'clock) English tea or try one of the most popular beers in the UK.
The Tea House, in charge of Oh La Lá, will serve scones, sandwiches and the traditional carrot cake, among other delicatessens, plus different varieties of tea and homemade marmalades.
The pub, in the pavilion will be offering for the first time in the Prado show Fuller's beer, as well as Johnnie Walker whisky, and will be a stage for Uruguayan groups that with to perform British music and themes.
Likewise those who are planning in visiting the UK or wish to know more about travel opportunities in the UK, can have access to first hand information from Visit Britain representatives, the UK tourism promotion agency, and as other stands in the pavilion will be holding raffles.
Conferences on agriculture business and education by invited speakers will be taking place and the British Council is prepared to hold English conversation sessions for those who wish to practice, as well as story reading for children. In the evening, Quiz Nights at the pub will test the knowledge of participants.
Art will has a space reserved since the Embassy is setting up a major board on one of the pavilion's walls, so graffiti and urban artists can freely express themselves.