Chevening scholarships for 31 professionals from Uruguay
Wednesday, August 26th 2015 - 16:38 UTC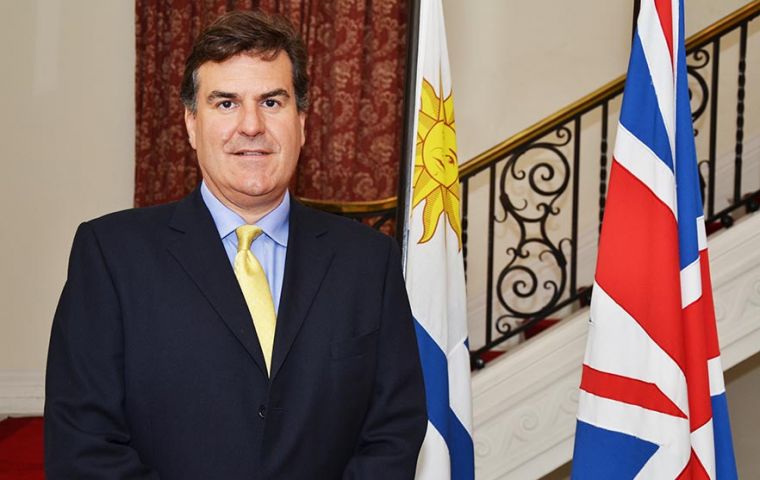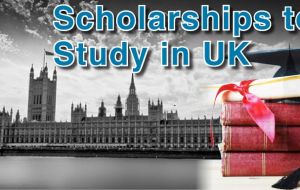 A record of 31 professionals from Uruguay have been awarded with Chevening scholarships to study courses in different disciplines in the United Kingdom. Chevening are UK government's global scholarship program, funded by the Foreign and Commonwealth Office and partner organizations, such as Uruguay's research and innovation office, ANII.
"We are happy to give so many Uruguayan professionals the opportunity to continue their studies in the United Kingdom to receive a first-class education, up to the challenges of the 21st century.
We hope they will not only enjoy the academic experience, but also everything that the United Kingdom has to offer, and that they will be able to give back to Uruguay what they have learned", said Ambassador Ben Lyster-Binns during the announcement ceremony.
Each award will provide full payment of academic tuition fees, including examination and thesis costs, a monthly stipend for living expenses sufficient for a single student, an allowance package and a return airfare.
Chevening/ANII scholarships will be awarded to study a Master's degree in the United Kingdom in any area, although the following are listed as priority: energy —including renewable energy—; international relations; health, environment and biodiversity; Information and Communications Technology (ICT); biotechnology; agro-industrial chain; transport and logistics; and tourism.
The scholarships make awards to outstanding Uruguayan scholars with potential to rise to positions of leadership and influence. New applicants will need to demonstrate that they possess the personal, intellectual and interpersonal attributes reflecting this potential.
Applications for the scholarships must be made on-line before 3th November 2015. Further details are available on the Chevening website. There are over 44,000 Chevening alumni from over 150 countries, who together comprise an influential and highly regarded global network. In Uruguay, there are over 80 Chevening alumni who are part of the Graduates from British Universities Association.