Argentine Catholic Church in the dock over snatching of babies during military dictatorship
Friday, August 28th 2015 - 06:17 UTC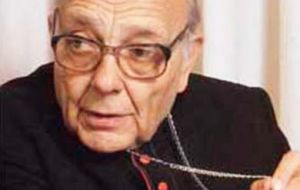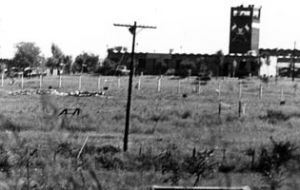 High-ranking officials of the Argentine Catholic Church were implicated in the appropriation of babies from detainees who were held in Cordoba province's La Perla clandestine concentration camp during the last military dictatorship, journalist and writer Horacio Verbitsky, the head of the CELS human rights group, testified.
Speaking at the massive trial that is examining the dictatorship-era crimes that took place at one of Argentina's most emblematic illegal detention centers, Verbitsky accused late former bishop Raul Primatesta of giving consent to military officials to drop off babies snatched from detainees in a Córdoba foster home.
Verbitsky gave his testimony from Buenos Aires City via video-conference following a request by the head of the Córdoba chapter of the Grandmothers of Plaza de Mayo, Sonia Torres. The CELS president and journalist explained the nuns managing the orphanage were in charge of the victims' babies and would help find families to adopt them, all with the knowledge of Primatesta.
"They needed to force open the doors and tear down a wall to discover the documents, which proves the participation of ecclesiastical authorities in the disappearance of the children born in captivity," Verbitsky said.
Verbitsky highlighted that one of the nuns working at the orphanage, Monserrat Trigo, was involved in the kidnapping of Torres' grandchild, as she had registered his birth in a document that was later seized in the foster home raid. When Trigo was scheduled to give testimony about what happened to Parodi's son, the Catholic Church transferred her out of the country.
"This is a common practice that the Church follows when someone's complicity is about to be proven," Verbitsky said.
The CELS president also pointed a finger at Córdoba's judicial system, saying the province's federal court, which was then presided over by judge Adolfo Zamboni Ledesma, was aware of the baby snatchings that took place during the dictatorship.
In another part of Verbitsky's testimony, he referred to the complicity of bishop Adolfo Servando Tortolo, who was the military vicar and confessor of the late dictator Jorge Rafael Videla. He also mentioned French catholic group "Cité Catholique" as playing a key role in supporting the military repression in the country.
The La Perla detention centre was one of the largest illegal concentration camps that operated in Argentina during the last military dictatorship (1976-1983). An estimated 3,000 people were illegally detained in the centre between 1975 and 1979.
The Third Army Corps, which was in charge of the repression in Córdoba and nine other provinces in the centre-north of the country, based their operations from the camp.
The trial has often focused on the shocking sex abuse cases against women in the camp. There are a total of 420 victims being represented in the La Perla trial, which groups together those held in La Perla and La Rivera detention centers. (BAH).-