Lula da Silva seems to have lost his invincible electoral allure, opinion polls show
Friday, August 28th 2015 - 05:32 UTC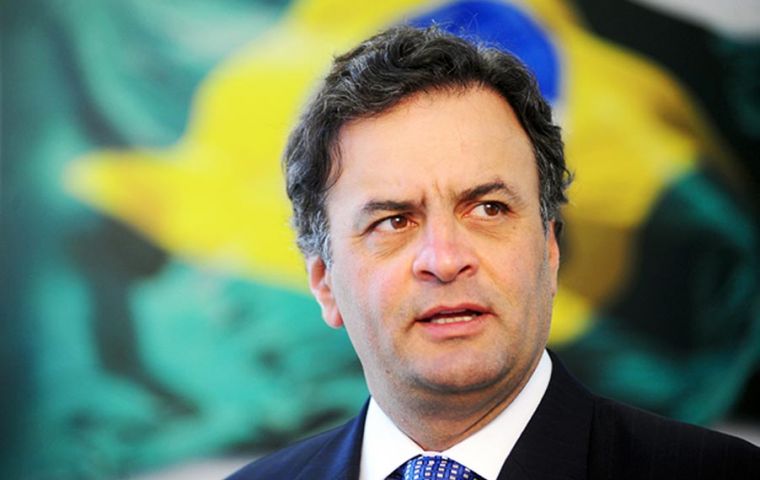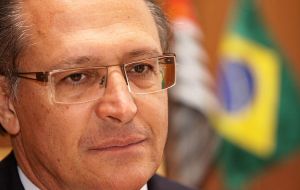 Former Brazilian president Lula da Silva, if he decided to run again in 2018 as his Workers Party insists, would lose the presidential contest against any of three potential candidates from the leading opposition party, PSDB, (Brazilian Social Democracy) according to a public opinion poll released this week.
A survey from Ibope, Brazilian Institute of Public Opinion and Stats, released by O Estado de Sao Paulo, points out that in the event of a presidential dispute, Lula da Silva would be beaten by Aecio Neves in the runoff by 50% to 31%.
In the previous poll last June, Lula da Silva had 33% support and Neves who lost by a minimum margin the runoff with president Dilma Rousseff last October, registered 48%.
With Sao Paulo state governor Geraldo Alckmin who back in 2006 was defeated in the runoff by Lula da Silva, who was running for re-election, the opposition hopeful would be ahead with 41% against 37% for the former union leader. Last June a similar poll showed the two were even.
The survey also includes a possible third scenario with Senator Jose Serra as opposition presidential candidate, who would defeat Lula da Silva 43% to 36%. Serra lost in 2002 to Lula da Silva and again in 2010 against Dilma Rousseff, both in the runoffs.
Currently Lula da Silva looks as the only potential presidential candidate of the ruling Workers Party, while in the PSDB there would have to be a primary to decide on which candidate, Neves, Alckmin and Serra,
However O Estado de Sao Paulo also points out that the sliding popularity of Lula da Silva and the strengthening of the opposition candidates compared to June's surveys can be attributed to the very poor support (8%) the current administration of Dilma Rousseff enjoys.
The president could be impeached any moment if the main ally in the coalition drops out. She also faces a declining economy, growing unemployment and corruption scandals in Petrobras involving mostly members of the ruling party.
The poll was done between 15/19 August, involving 2002 voting age interviews in 142 cities and towns, with a plus/minus 2 percentage points error margin.