Maduro escalates conflict with Colombia as he looks to December's election
Saturday, August 29th 2015 - 04:51 UTC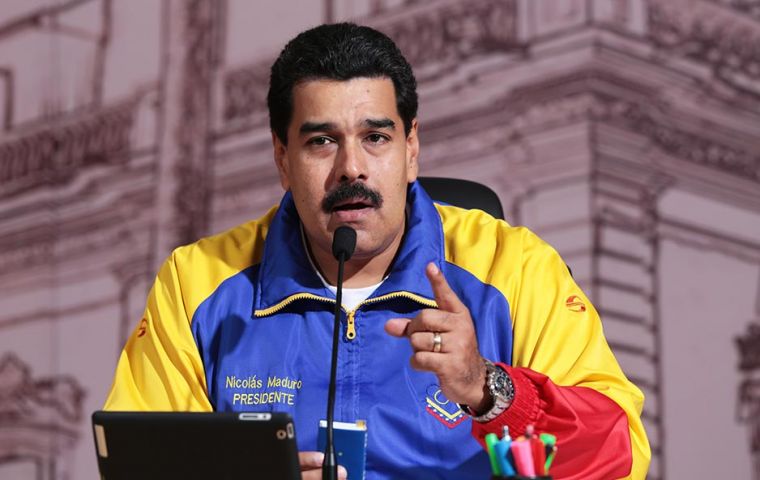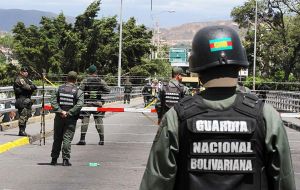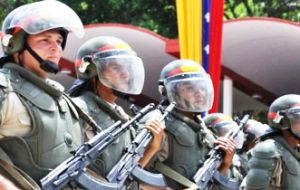 Venezuelan President Nicolas Maduro escalated his country's conflict with Colombia Friday by expanding the partial closure of their shared border to four new frontier towns. However most political analysts believe there is a huge premeditated interest in arising strong nationalistic feelings ahead of the December legislative elections.
The countries have been locked in a diplomatic row since Maduro closed part of the border last week after unidentified assailants attacked a Venezuelan anti-smuggling patrol, wounding three soldiers and a civilian.
Maduro blamed the attack on right-wing paramilitaries from Colombia. He accused neighboring Colombia of waging "an attack on Venezuela's economy" -- a reference to the rampant smuggling of heavily subsidized food and other goods out of Venezuela, where more than five million Colombians live.
In the aftermath of the attack, Venezuela deported more than 1,500 Colombian nationals, prompting thousands more to flee to avoid being sent home without their families or belongings.
Upping the ante again a day after the two countries recalled their ambassadors, Maduro extended the border closure, which originally applied to a heavily trafficked stretch of border comprising six towns.
"To clean up paramilitary activity, crime, smuggling, kidnapping and drug trafficking, I have decided to close the border for zone number two in the state of Tachira," he said in a fiery speech in Caracas.
He said he was sending 3,000 troops to "search high and low for paramilitaries, even under rocks."
The porous, 2,200-kilometer border has long been rife with guerrillas from the Revolutionary Armed Forces of Colombia (FARC) and National Liberation Army (ELN), as well as drug gangs and smugglers. The Colombian gangs include the remnants of right-wing paramilitary groups that once fought the guerrillas but were disbanded a decade ago.
Maduro blames Colombian smuggling for severe shortages of basic goods in Venezuela, a problem that fueled violent protests in the country last year.
Venezuela has long used its oil wealth to fund price controls that keep goods like rice and toilet paper up to 10 times cheaper than in Colombia. But it is also in the grips of crippling shortages, now exacerbated by tumbling oil prices.
Most political analysts are convinced it's all a ploy by Maduro and his Chavista regime to spike nationalism ahead of December legislative elections which public opinion polls show are negative to the current government by 2 to 1.
Meanwhile from Washington it was reported that the Permanent Council of the Organization of American States (OAS) will hold a special meeting on Monday, to consider the request by Colombia to call a Consultation Meeting of Ministers of Foreign Affairs, to consider the issue of deportations.
"The humanitarian situation of Colombian citizens in the Bolivarian Republic of Venezuela in light of the recent deportations, which has been brought about by the way in which those Colombian citizens are being deported from and forced to leave the Bolivarian Republic of Venezuela", is recorded in the Monday agenda.