Brazil's Lula da Silva supports Scioli as Argentina's next president
Monday, September 7th 2015 - 10:09 UTC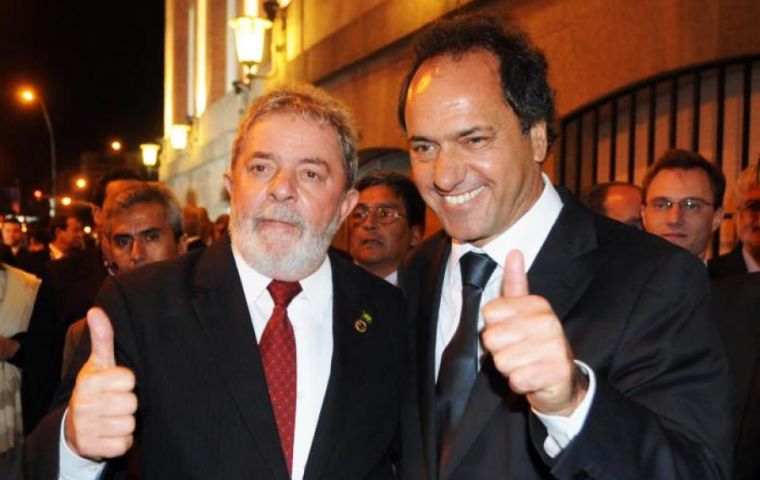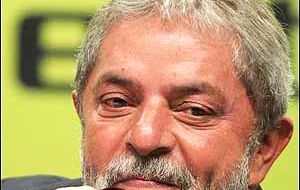 Former Brazilian head of state Lula da Silva joined the Argentine presidential electoral campaign and made public his support for the incumbent Daniel Scioli in the October dispute, stating that the Victory Front candidate would maintain strong relations with Brazil
"I have a very dignified, respectful relationship with Argentina. I understand perfectly Argentina's role. I had an extraordinary relationship with Néstor Kirchner and I have the same with Cristina," the Workers' Party (PT) activist signaled in an interview with government financed Buenos Aires daily Página 12.
"From Brazil then I am obviously banking on Cristina to make sure her favored successor is chosen in the presidency. Even more so when that successor is Scioli."
Lula explained that the Buenos Aires province governor would fulfill his desire for the next president to be someone who "wants to keep a good relationship with Brazil, someone who sees Brazil as a partner and not an adversary."
"Also someone who wants to increase the political, commercial and scientific relationship between the two countries. That is why there should be no going back. We have already suffered the military era, we went through Carlos Menem and Fernando Henrique Cardoso's time, when the Argentine and Brazilian states were dismantled. After that we had difficult moments, but after that happiness arrived for our people," he affirmed.