Maduro pledges a comprehensive PetroCaribe plan spanning 2015/2025
Tuesday, September 8th 2015 - 06:24 UTC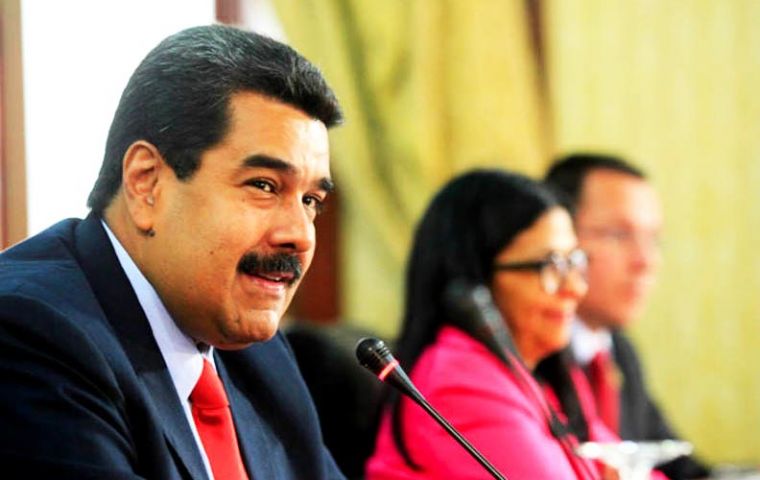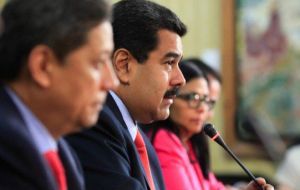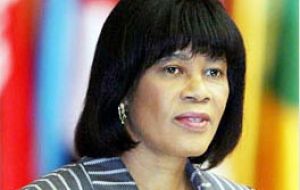 Venezuelan President Nicolas Maduro has pledged to build a comprehensive plan for PetroCaribe, in the next ten years, spanning 2015-2025.
Addressing a two-day summit in Jamaica to mark the 10th anniversary of the signing of the energy agreement, Maduro told regional leaders that PetroCaribe offers a different and successful model for lower income countries in the Caribbean and Latin America, which prevents international crises like the growing refugee crisis in the Mediterranean.
"PetroCaribe is part of a successful experiment of the integration of energy. This is a project that has demonstrated in its 10 years that it is possible to construct a different model," he said.
Maduro, who co-hosted the summit with Jamaican Prime Minister Portia Simpson Miller, said without PetroCaribe "our Caribbean would be a Mediterranean," referring to the refugee crisis brewing in the Mediterranean Sea at Europe's borders.
PM Simpson Miller said the agreement has led to increased developments for the region.
In her address, Simpson Miller said the summit marks an opportunity to highlight "the profound impact of the Agreement committing to PetroCaribe's future and renewing our historic alliance with the people and Government of Venezuela".
This summit, she says further "marks another opportunity for our Latin American and Caribbean countries to jointly recognize the achievements of this important accord that has helped to fortify regional economies, meet many of the social and economic development needs of our people, and build strong relationships."
Maduro also hailed the successful efforts of PetroCaribe.
"It has turned into a miracle, a formula of integration, of prosperity and has contributed (to the) economic, energetic and social stability for the Caribbean."
Other regional leaders at the Summit included President of Nicaragua Daniel Ortega, Prime Minister of St. Lucia Dr. Kenny Anthony, Haitian President Machel Martelly, Prime Minister Dr Timothy Harris of St. Kitts and Nevis, and Prime Minister of St.Vincent & the Grenadines Dr Ralph Gonsalves.
The PetroCaribe Energy Cooperation Agreement -the brainchild of the late Venezuelan President Hugo Chavez, came into being on June 29, 2005 and was signed by 14 countries. Under the agreement, members are allowed to purchase oil at market value, but on preferential conditions, which eases the pressure on their oil bill.