Paraguay refuses to acknowledge US$ 85m debt from dictator's time
Wednesday, September 9th 2015 - 07:29 UTC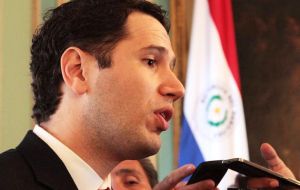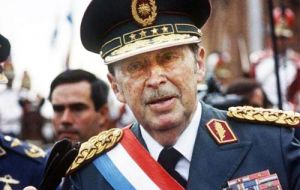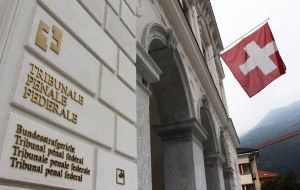 Paraguay's three branches of government agreed on Monday that Asuncion bears no obligation to repay $85 million borrowed by a representative of the late Gen. Alfredo Stroessner during the waning years of the 1954-1989 military regime.
"There is a position to repudiate this debt and we will defend it strongly," Attorney General Roberto Moreno told a press conference after meeting with President Horacio Cartes, Supreme Court chief Antonio Fretes and the leaders of the Senate, Mario Abdo Benitez, and the lower house, Hugo Velazquez.
Stroessner confidant Gustavo Gramont Berres negotiated the loan in 1986-1987 while holding the post of Paraguayan consul in Geneva, even though he had no legal authority to borrow on behalf of the government in Asuncion.
Gramont also offered what turned out to be a forged guarantee in the name of Italian insurer SACE to convince Overland Trust Bank to extend the loan.
He told Overland the funds would go toward a citrus-processing facility and a pharmaceutical plant, but neither project materialized and the loan was never repaid. Overland later sold the debt to nine other banks, who filed suit in Switzerland in 1995 to compel Paraguay to repay the $85 million.
The Swiss Federal Tribunal ruled in May 2005 that the Paraguayan government was responsible for the debt, a position Asuncion flatly rejected until June 2012, when then-provisional President Federico Franco said Paraguay would pay.
Franco said Asuncion needed to settle the matter because it had nearly $5 billion sitting in a bank in Basel, Switzerland, without earning any interest as the account had been frozen in connection with the Gramont case.
Speaking for the Cartes administration, which took office two years ago, Foreign Minister Eladio Loizaga said Monday that the Gramont debt was "illegitimate and spurious."