World Bank calls on the Fed to delay raising rates fearing 'panic and turmoil' in emerging markets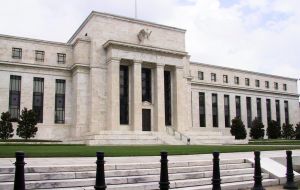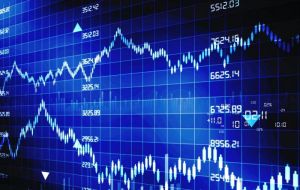 The international economics establishment has stepped up pressure on the Federal Reserve to delay raising interest rates, with the World Bank the latest institution to warn that the US central bank risks sparking "panic and turmoil" in emerging markets if it increases rates next week.
World Bank chief economist Kaushik Basu in an interview with the Financial Times said that growing uncertainty over China's economy and the knock-on effect on the world meant that a Fed rate rise would have negative global consequences. It follows similar recent warnings from the International Monetary Fund.
"I don't think the Fed lift-off itself is going to create a major crisis but it will cause some immediate turbulence," Basu told the Financial Times.
"It is the compounding effect of the last two weeks of bad news with that [China devaluation] ... In the middle of this it is going to cause some panic and turmoil."
"The world economy is looking so troubled that if the US goes in for a very quick move in the middle of this I feel it is going to affect countries quite badly," he said.
The Federal Open Market Committee's highly anticipated meeting next Wednesday and Thursday will debate the merits of lifting rates for the first time in almost nine years.
Financial markets are pricing in about a 28% chance of a hike, with most bond traders favouring a deferral to upcoming meetings in October or December.
When the Fed dropped rates to near zero in 2008 and later embarked on a US$4 trillion bond buying stimulus, money flowed into fast-growing emerging economies in search of the higher returns.
In recent weeks, funds have poured out of slowing emerging market economy bonds, equities and currencies, in anticipation of a Fed rate rise and due to China's economic headwinds.
China's 4% Yuan devaluation last month, its tumbling stock market and slowing economic growth, have triggered concerns about the outlook in other emerging market economies.
Emerging market currencies including the Brazilian real, Russian rouble, South African rand, Mexican peso, Turkish lira, South Korean won and Vietnamese dong have been hammered in the past couple of months. Oil and mining exporters such as Russia have also suffered from plunging commodity prices.
The IMF has repeatedly warned in recent months that it would be premature for the Fed to increase the cost of borrowing, pointing to risks to growth in the US and emerging economies, as well as from a surging US dollar.
Though the World Bank's outlook is not as dire, the Washington-based institution is concerned about a slowdown. "There is a concern in emerging economies all around in case China takes a hit," Mr Basu said.
"This is the problem right now in the world ... Overall we are going to get into a slower global growth phase."
Bank for International Settlements figures show that emerging market corporate debt has more than doubled in US dollar terms in China, Colombia, Brazil, Peru, Indonesia, Taiwan, Thailand and Mexico since 2008.
Non-resident portfolio flows in emerging markets turned negative last month for the first time in 2015, the Institute of International Finance reported. Equity flows bore the brunt of the outflows, with US$8.7 billion being pulled out.