Petrobras oil/gas production in August sets new records; subsalt output up 61% in twelve months
Thursday, September 17th 2015 - 09:45 UTC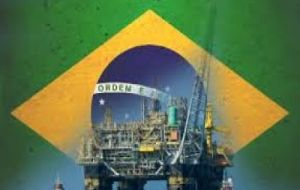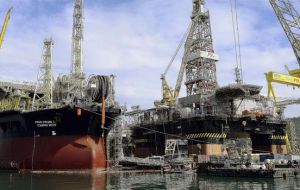 Brazil's state-controlled Petrobras produced a record 2.69mn b/d of oil equivalent (boe/d) in August, 3.1% increase over July and almost 1% higher than the previous 2.67mn boe/d record set in December 2014, the company said on Wednesday.
Domestic oil production averaged 2.21mn b/d in August, almost on par with the previous record set in December 2014 and up by 3% compared with July.
The end of scheduled maintenance at offshore platforms contributed to the increase, and helped reverse a downward trend that had persisted since the start of the year.
A ramp-up in production at the floating, production, storage and offloading (FPSO) unit Cidade de Itaguai, which started output in the Lula subsalt field at the end of July, also helped flow rates.
Output from the 150,000 b/d unit helped push Petrobras-operated subsalt oil production to a record 859,000 b/d, a 7.6% increase over the 798,000 b/d produced in July and up 61% year-on-year.
Petrobras did not disclose the amount of associated natural gas produced from subsalt fields in the Campos and Santos basins. Domestic gas output reached a record 77.2mn m³/d (2.72bn ft³/d), a 3.6% increase over the previous month and an 8.4% year-on-year increase.
The company´s total production, including overseas output, reached a record 2.88mn boe/d, a 3.1% increase over July and up around 1% over the December 2014 record.
Oil and gas production from foreign fields averaged 192,000 boe/d, a 3.8% increase over July. Overseas oil production climbed by 5.2% over July to 101,000 b/d following the resumption of operations at the Campo de Saint Malo platform in the US Gulf of Mexico. Gas production averaged 15.4mn m³/d day, a 1.9% increase over July.
Petrobras says domestic oil output should grow to 2.121mn b/d this year, 4.5% increase, plus or minus one percentage point, over 2014.