Major offshore drilling company accused of involvement in Petrobras scandal
Sunday, September 27th 2015 - 09:37 UTC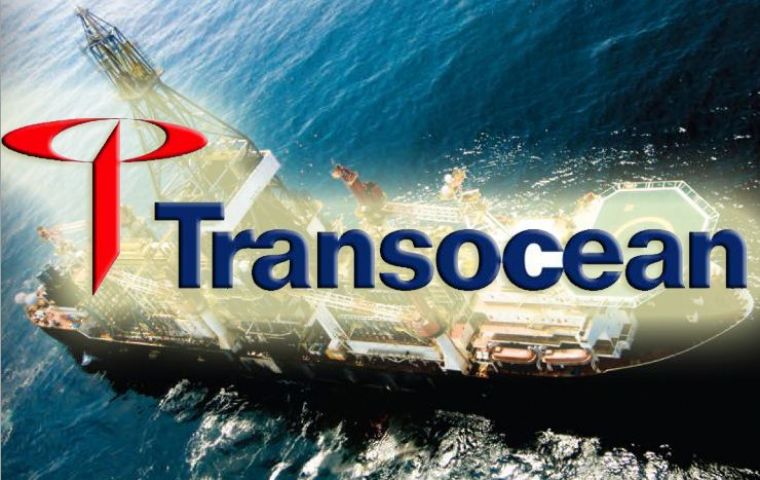 Transocean Ltd., a top offshore drilling company, has been mentioned in testimony in a corruption investigation focused on Brazil's state-run Petrobras, Brazilian court documents showed.
Former Petrobras executive Eduardo Costa Vaz Musa, who is collaborating with prosecutors in the southern city of Curitiba, said in plea bargain testimony that he was offered payments in 2007, if the Switzerland-based company won a drillship contract.
According to court documents made public this week, Musa told prosecutors he began receiving payments in 2012 after Transocean won a contract to operate the Petrobras 10,000 drilling rig. Among the people Musa said he discussed receiving payments with was a man who identified himself as a representative of Transocean.
Transocean said in a statement that it has a long-standing commitment to uphold the highest standards for corporate ethics and compliance and requires employees and everyone making visits on its behalf to adhere to high standards for integrity.
"A statement by Mr. Eduardo Costa Van Musa relating to the drilling contract for the Petrobras 10000 was made public this week through the Brazilian authorities investigating corrupt practices relating to Petrobras. In his statement, Mr. Musa said he believed he received payments from someone claiming to be a commercial representative of Transocean even though Mr. Musa also asserted that no such payments were necessary as Transocean had been awarded the contract as it was the best technical and economic bidder in a competitive process.
"Transocean has not identified any wrongdoing by any employee or any of its agents in connection with the company's business.
"Transocean is investigating these recent allegations made by Mr. Musa and will also continue its efforts to ensure no violation of company policy or law has, or will, occur. Finally, if requested, Transocean will cooperate with governmental investigations.
Transocean is committed to doing business lawfully and with the highest ethical standards. The company has in place a comprehensive compliance program that encompasses our Code of Integrity and related policies, including requirements for risk-based due diligence of third parties, regular training, audits and more. In addition, Transocean has been following the ongoing investigations in Brazil and has taken what it and its outside counsel believe are appropriate responsive measures."
Prosecutors say more than a dozen foreign firms are being investigated in the Petrobras probe and many are collaborating.