Slumping demand from China and Brazil put a drag on world trade, says WTO
Thursday, October 1st 2015 - 08:45 UTC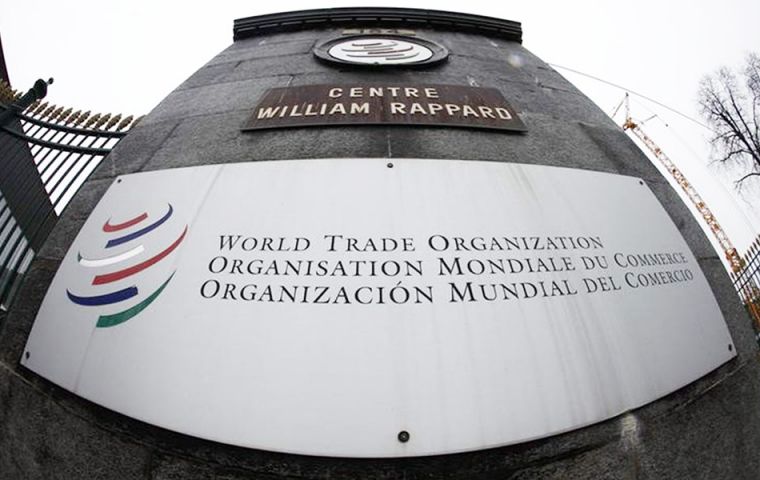 The World Trade Organization shaved half a percentage point off its global trade projections for 2015, after a disappointing first half of the year left export growth weakened across the developing world. World merchandise trade volume is expected to rise 2.8% for the year, down from April projections of 3.3%. The WTO also revised its 2016 projections to 3.9%, from 4.0%.
Slumping demand from China and Brazil have put a drag on trade, in addition to falling energy and commodity prices and financial market turbulence. Uncertainty around the U.S. Federal Reserve's eventual benchmark interest rate hike also weighed on markets, the WTO said.
The heaviest downward revisions came from Asia, which saw WTO export growth estimates cut roughly 40% and import growth nearly by half. As China pivots to an economy led by domestic consumption, import volume has fallen. Chinese iron and steel imports, for example, were down 10% year-over-year. Though Beijing puts official GDP growth at 7%, business leaders have painted a gloomy picture of Chinese commerce.
South and Central America also played into the WTO's revised forecasts, with imports expected to drop 5.6% in 2015, down from a -0.5% projection earlier this year, with Brazil's ongoing economic turmoil playing a major role. South America's largest economy has been destabilized by steeply rising inflation and corruption scandals in major industries.
The downbeat forecasts continue a four-year post-recession trend in which global trade growth nearly matches global GDP growth -- a change from the 1990s and early 2000s, during which global trade growth roughly doubled economic growth.