Rousseff government clashes with Federal Accounts Court
Tuesday, October 6th 2015 - 12:16 UTC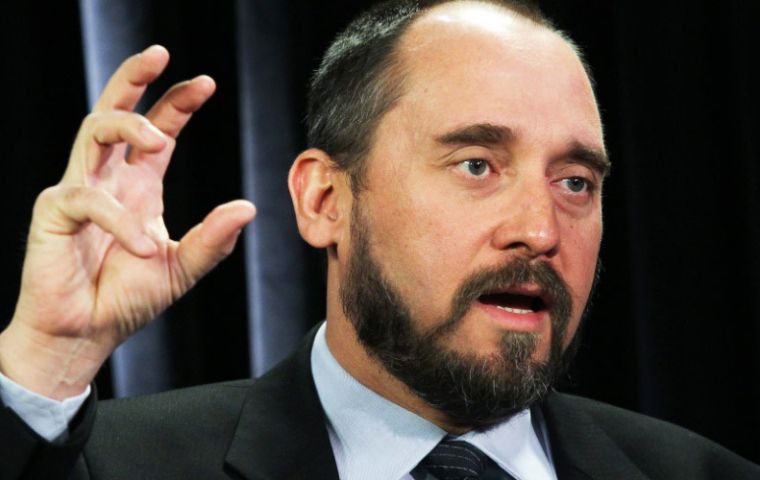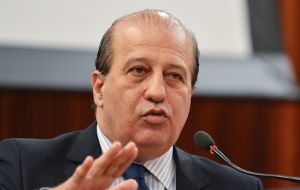 Brazil's attorney general argued on Sunday for the removal of a judge overseeing an investigation of embattled President Dilma Rousseff's accounts, a last-minute attempt to avoid a ruling that could lead to her impeachment.
Attorney General Luis Inacio Adams said Judge Augusto Nardes of the Federal Accounts Court, or TCU, had erred in making his position on the government's delayed repayments to state-run banks public ahead of Wednesday's expected vote.
Adams said he planned to present the argument for Nardes' suspension to the TCU. A decision on Nardes before Wednesday's vote will likely prove difficult.
"It is forbidden for a magistrate to express by any means of communication his opinion on a process before it is judged," Adams said in a rare weekend press conference.
Delaying repayments to state-run banks helped Rousseff continue funding social programs while improving the nation's fiscal accounts in her first term, ahead of her narrow win in last year's presidential election.
Nardes recommended the seven other TCU judges reject Rousseff's accounts because of the practice, two court officials briefed on the matter and his position appeared in several local media outlets.
Although not legally binding, a TCU ruling to reject the accounts would give the opposition ammunition to seek Rousseff's impeachment. The populist leader has been weakened by the worst economic crisis in three decades and has seen her popular approval as well as her congressional support erode.
Rousseff's planning minister and justice minister also pleaded for a technical, non-political ruling on the accounts.