FIFA in turmoil: Blatter appeals suspension; emergency meeting 20 October
Saturday, October 10th 2015 - 02:56 UTC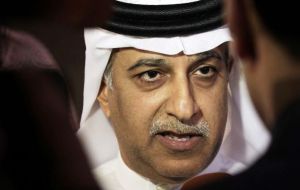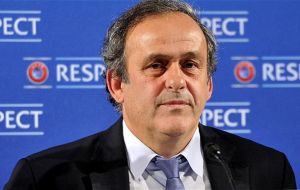 FIFA president Sepp Blatter has appealed against the 90-day ban that forced him out of office, as world football's sleaze-tainted governing body headed into months of turmoil over how to find a new leader.
As the drama intensified on Friday, FIFA announced that an extraordinary meeting of its executive committee would meet in Zurich on October 20.Some senior FIFA members had suggested the meeting could discuss postponing the election to replace Blatter - who has already announced he will stand down - currently slated for February 26.
That development followed growing calls for an emergency meeting after the suspension of Blatter, UEFA president Michel Platini and FIFA general secretary Jerome Valcke. The row over Blatter's suspension had already taken a fresh twist as FIFA's ethics watchdog rejected the 79-year-old's claims he was not allowed to give evidence before he was banned, saying he was given 'all his rights'.
Blatter's lawyers on Friday confirmed they had filed an official appeal and asked for further hearings with the ethics committee. The New York Times earlier reported that Blatter had complained he only found out about his suspension after it was made public.
But ethics committee spokesman Andreas Bantel said Blatter had been given the chance to put his case on October first. Platini, hit with the same suspension on Thursday, also 'had the very same rights' at an interview on the same day, Bantel said.
Platini also plans to appeal against his 90-day suspension. The Frenchman is a leading candidate in FIFA's presidential election in February, alongside South Korean tycoon Chung Mong-Joon who was banned from football activities for six years in the ethics committee purge.
Blatter, who has led FIFA since 1998, was provisionally banned by the ethics watchdog as Swiss prosecutors investigate him for criminal mismanagement. The crisis at FIFA has been building since May, when US authorities announced charges against 14 officials and sports marketing executives over bribery allegations amounting to more than $US150 million.
Asia's powerful football chief Shaikh Salman bin Ebrahim Al Khalifa wrote to acting FIFA president Issa Hayatou calling for an emergency meeting of the body's executive committee.
'These are exceptional circumstances and that is why we need the meeting. Only together will we overcome these difficult times,' Al Khalifa said, according to a statement from the AFC. The German and English federations had made similar calls.
A FIFA spokeswoman anticipated that Hayatou was expected at Zurich HQ on Tuesday. Blatter, a 40-year veteran of FIFA, is still in Zurich, home of the organization's headquarters, a source close to him revealed.