Rousseff fears "Paraguay-style democratic coup" to remove her from office
Saturday, October 10th 2015 - 07:24 UTC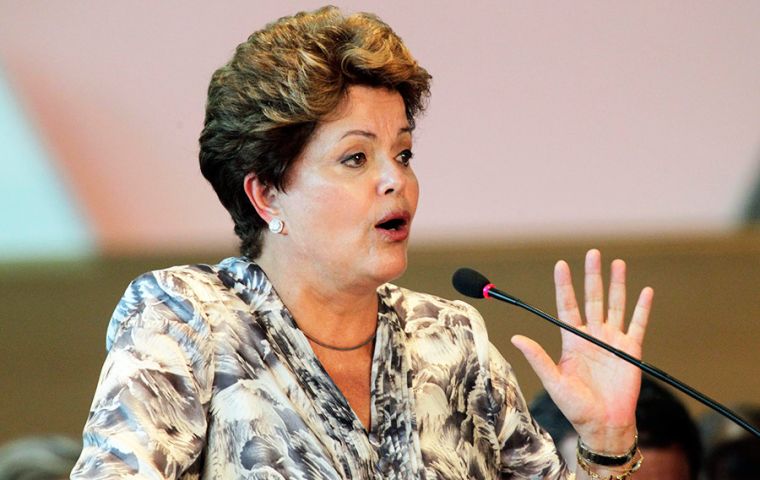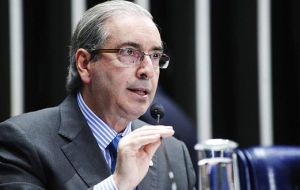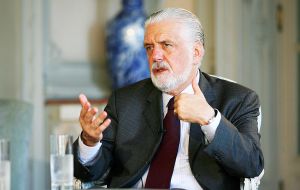 President Dilma Rousseff said in a closed-door meeting that Brazil is experiencing a "Paraguayan-style democratic coup," alluding to the 2012 removal of Paraguay's then-head of state, the Folha de Sao Paulo newspaper reported Friday.
Rousseff made the comments Thursday at a session with her Cabinet before traveling to Colombia for a state visit, three unnamed ministers who were present at the gathering told Folha.
At a news conference after the Cabinet meeting, presidential chief of staff Jaques Wagner accused opposition parties of making "political use" of the "very special" judicial mechanism of impeachment.
While Rousseff has previously described the opposition campaign against her as "a modern version of a coup," this would be the first time she likened her situation to that faced by Fernando Lugo, a mildly reformist former Catholic bishop who was forced out as Paraguay's president in 2012.
On June 21 of that year, Paraguay's opposition-dominated lower house voted overwhelmingly to impeach Lugo for misfeasance in connection with the events of June 15, when seven police officers and nine squatters were killed in a clash in the northeastern province of Canindeyu.
The Senate, also controlled by Lugo's foes, adopted a schedule that called for the president's trial to begin at 12:00 p.m. the following day and a verdict to be rendered before nightfall. All but four of the 43 senators present on June 22 voted to remove Lugo following a "trial" of barely two hours.
Paraguay's partners in Mercosur - Argentina, Brazil and Uruguay - suspended Asuncion from the trade bloc over what their governments viewed as a coup and the suspension remained in force until after Paraguayans elected a new president in 2013.
However Rousseff was also quoted saying that "one thing was Paraguay and another is Brazil where the institutional structure y far stronger".
The speaker of Brazil's lower house, Eduardo Cunha, has the responsibility of reviewing motions to impeach the head of state and deciding whether to allow them to proceed. He has rejected a dozen such motions in recent months, while at least nine others are pending.
Opposition parties blame Rousseff for recession and rising unemployment and insist she bears ultimate responsibility for a $2 billion corruption scandal at state oil company Petrobras.